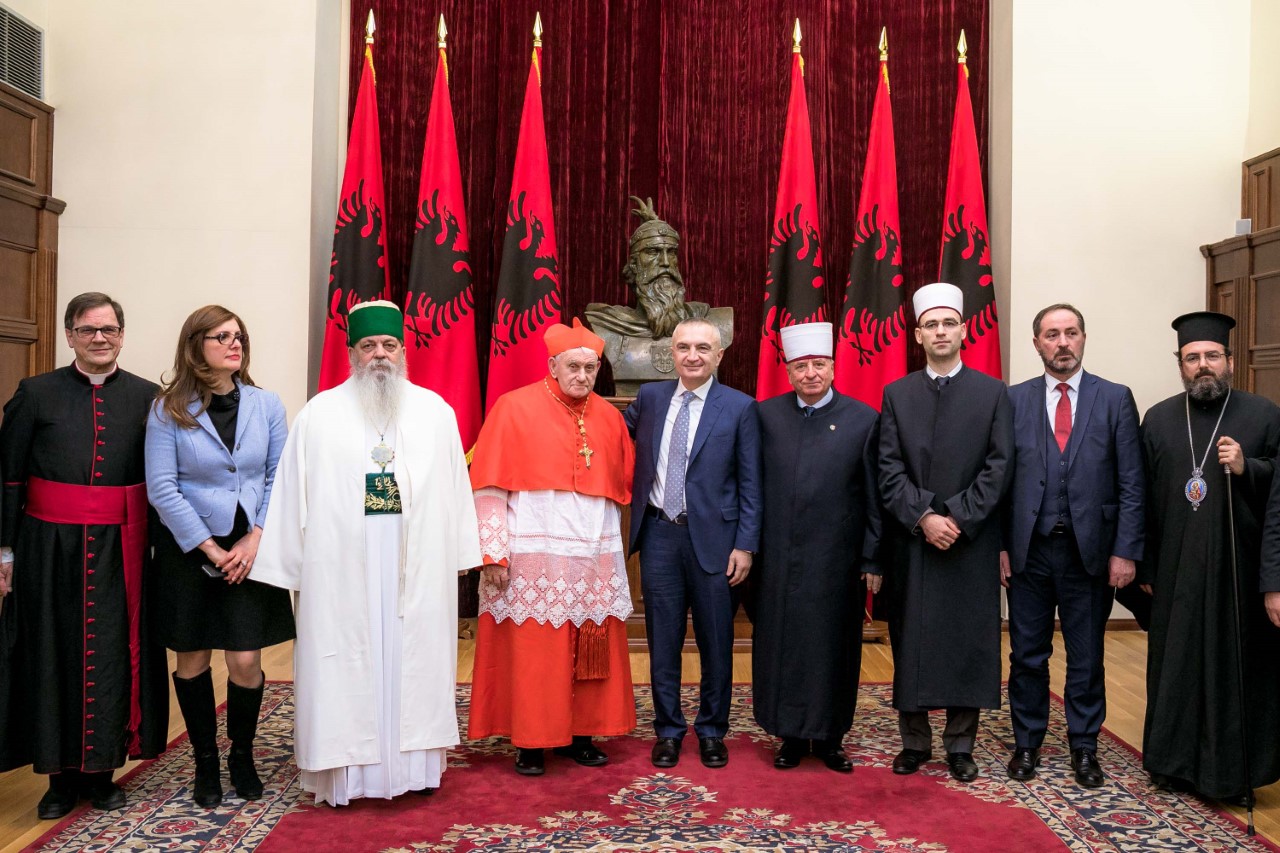 The harmony that exists between different religions in Albania is an asset of an extraordinary value.
This was declared today by the President of Albania, Ilir Meta during the ceremony of the decoration of the Albanian cleric, Sulejman Rexhepi with the "Knight of the Order of Skanderbeg" medal.
"This reality belongs to all of us and it requires us to protect it from religious fanatics, extremism or any attempts made against it", he said.
Meanwhile, Rexhepi said that he has demonstrated special attention to the quality of religious schooling, the preservation of the national spirit in religious institutions and has tried to create bridges between the traditional Islamic thought and the contemporary thought of the Albanian intellectual. /balkaneu.com/