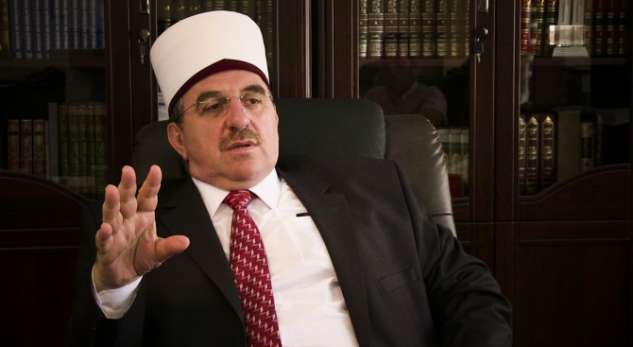 IBNA Special Report
Pristina, July 29, 2014/Independent Balkan News Agency
By Elton Tota
After the proclamation of the independence of Kosovo, there's been a growth in the language of hate and anti-Semitism among religious clerics who promote less tolerant viewpoints which is not in harmony with the tolerant, historical and moderated past of the country.
This phenomena is being fought by the Islamic Community of Kosovo (ICK), which has pledged that it will fight all sorts of extremism, radicalism or other group which can cause damage to the state, security or religion.
Head of ICK, Naim Ternava says that Kosovo must continue to be a country of religious tolerance.
"We must not allow for our country to be exploited for extremism, because tomorrow, someone may perpetrate anti-human and anti-Islamic acts", says Ternava.
Ternava has invited everyone to keep their eyes open in order not to offer an opportunity to extremist radical groups to operate in the country.
Ternava said that CIK is committed to defend the values of Islam and it will not be deterred from the pressure that may be put.
"With all its strength, CIK will fight every kind of extremism and radicalism which may threaten our state, security of our country and our religion.  CIK is committed to defend the values of Islam and it will no back off in spite of pressures coming from different circles", said Ternava during the celebrations of Eid al-Fitr.
Ternava said that the Quran holds the Muslim responsible for the treatment of people, be them Muslim or not, in an honest way, with fairness, in order to prevent the expansion of misery, anarchy and terror, which threaten security and peace among people.
Meanwhile, imam of the "Isa Begu" mosque in Mitrovica, Enis Rama says that several extremist religious preachers are motivating young Albanians to go and fight in the name of religion in Syria or Iraq.
"During my lectures, as an Imam, I have appealed in several occasions for people not to go to Syria", Rama says.
According to him, these young men must come back to Kosovo because the country does have imams who can guide them, because they have been taught a different version of the religion.
"Why aren't there 40 year old men who have gone to Syria? They're of a young age and they grasp things differently. Someone has taken those boys from us", says he.
"We must unite, contribute and collaborate. We must tell them the desire to contribute is not lacking here. He who wants haven, will find it in Kosovo. Jihad doesn't only mean fighting the enemy, but good deeds too. Is there a better place then Kosovo to do such thing", says Rama.
The annual report of the US department of state on religious freedoms in the world during 2013, says that the government, Constitution and politics in general have respected religious freedoms in Kosovo.
But the report says that recently, there has been a growth of the language of hate and anti-Semitism among religious preachers.
"Our observers have noticed a growing anti-Semite rhetoric and large factions of the Islamic community who promote less tolerant viewpoints which are not in harmony with the tolerant, historical and moderated past of the country", says the report. /ibna/