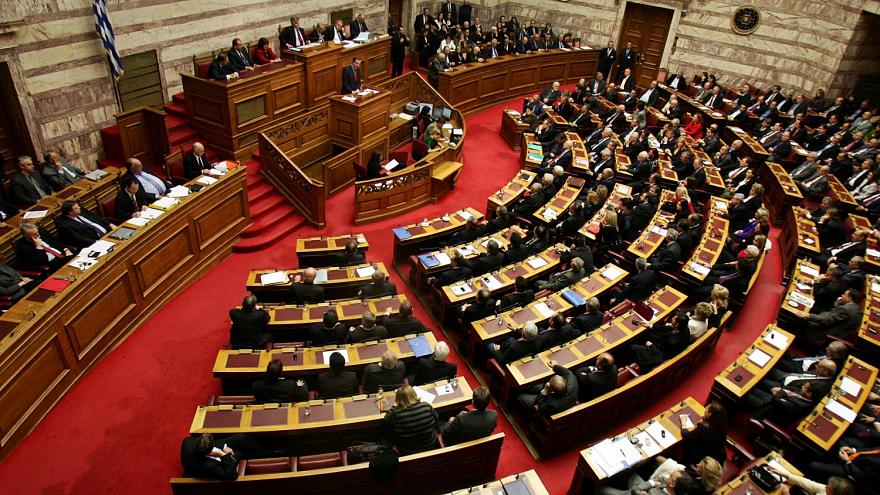 Addressing Greek parliament on Wednesday, Prime Minister Alexis Tsipras defended his government's decision to table a set of relief measures to the House. Tsipras said the measures gradually put right the injustices generated by the economic crisis and ensuing bailout programs. Moreover, he left open the possibility of fresh measures being announced at the end of the year, as the economy expands.
The PM stressed that the relief measures adopted are permanent and will not only support those in need, but will also boost growth in general. Alexis Tsipras urged the main opposition New Democracy party to explain why it is voting in favor of the measures being adopted, while simultaneously denouncing them. 
At the end of a two-day debate, MPs approved the relief measures which include value-added-tax breaks and bonuses for pensioners, on Wednesday evening.
"After eight years of sacrifice a new era dawns, vindicating those difficult concessions made by the people of Greece," Tsipras told parliament, adding that the measures will not stop Athens from reaching a 3.5% primary surplus target.
However, opposition parties slammed the government for offering pre-election handouts that could potentially derail the economy. Moreover, Bank of Greece Governor Yannis Stournaras warned on Wednesday that there won't be any fiscal space available for additional benefits beyond those included in the 2019 state budget.
"[…] any change in agreed goals should be made in agreement with the institutions," Stournaras added.
Meanwhile, media reports suggest Finance Minister Euclid Tsakalotos will not attend a Eurogroup meeting today, which was expected to provide some indication of Greece's creditors' reaction to the relief measures introduced by the government. According to reports, Tsakalotos will use the fact that Greece's isn't officially on the agenda as an excuse to avoid the meeting. Alternate Finance Minister Giorgos Houliarakis will attend the meeting instead./ibna