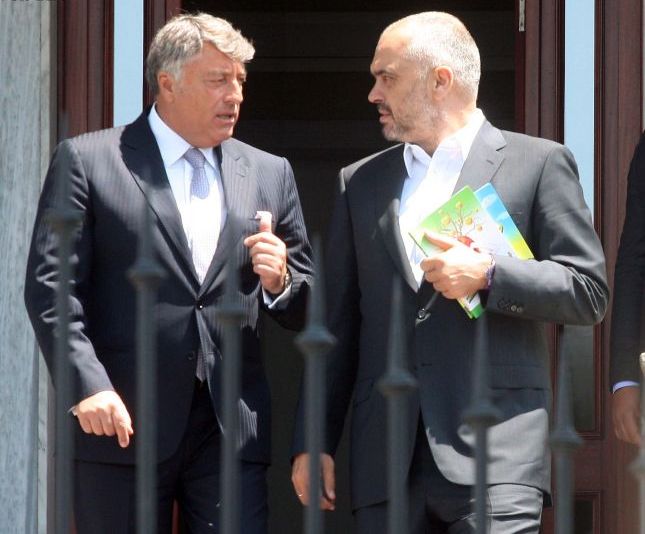 Tirana, September 16, 2014/Independent Balkan News Agency
Prime minister Edi Rama reacted this afternoon about the disappointment expressed by several people for the release from jail of the governor of the Bank of Albania, Ardian Fullani yesterday by the Court of Appeal.
"I am no judge or prosecutor", said Rama today in a note that he made public.
Rama said that many people have strongly reacted against him and the government that he leads, by launching many accusations. "Some of the revolted ones as a result of the court ruling, launched an attack against the government and me", said Mr. Rama referring to reactions on Facebook.
In this point, Rama says that "the time when the Council of Ministers or Parliament of Albania were bodies of prosecutors and people's courts, has gone, thank God, along with the dictatorship of proletariat". He adds that "whoever has tried to revive them, has only done great injustices and then disappeared again".
Meanwhile, Rama warns that "whoever believes that the remedy for a justice ruined by corruption is for the prime minister to become a general attorney and the government a special court, is either ignorant, or crazy".
Talking about the decision for the release of Fullani from prison and his placement into house arrest, Rama said that "as far as yesterday's topic is concerned, there must be a long explanation for all of those who don't understand the difference of the reform in the justice system, which is the duty of the parliamentary majority and rulings on criminal cases, which is the duty of the independent judiciary system". /ibna/