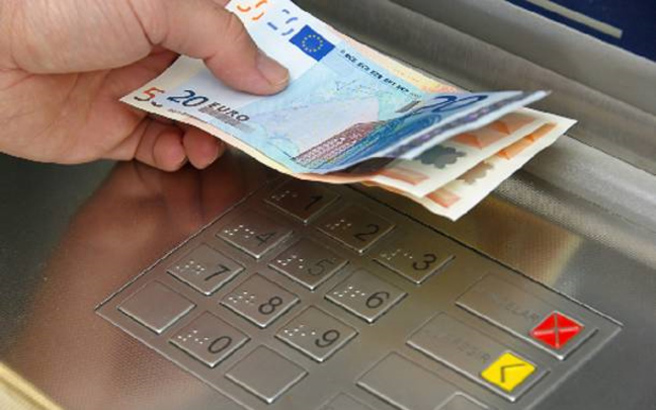 Athens, September 11, 2015/ Independent Balkan News Agency
By Spiros Sideris
Bank of Greece: No such request has been filed to the ECB
A new relaxation of capital controls approved the Committee Banking Approval after requests by professionals and operators, in order to speed up procedures and to relieve the situation. However, the Bank of Greece clarifies that such a request has not yet been submitted to the European Central Bank, which is essential to enforce the new regulations.
According to the Commission decision, professionals demands and business value imports to 5,000 per day will be able to handle directly the bank branches in the country, in order to speed up procedures and to relieve the situation.
So far the demands of professional and businesses for imports up to 5,000 per day, which were served by the Committee on Banking and Approval – based on the figures of August 28 – reached 24,000, mainly from small and medium size entrepreneurs.
In addition, the new relaxation would allow the possibility of opening bank accounts in Greece from domestic students and those doing their military service, in order to transfer to them amounts of up to 2,000 euros per month.
These two decisions taken yesterday by the Committee on Banking Approval, putting into practice what had been announced last week by the leadership of the Ministry of Economy.
However, according to the AMNA, executives of the Bank of Greece reported that any relaxation requires, first a request to the European Central Bank, the approval of the request by a competent committee of the ECB and finally followed by the issuing of a Ministerial decision or legislative act. They also assured that such a request to the ECB has not been submitted.
Cumulatively, from the total of 64,000 requests for the imports of products, goods and raw materials pending nationwide on August 28, those that concerned small imports of up to 5,000 euros were 30% of the total, or 24,000 requests, while 40,000 involved amounts that exceeded 5,000 euros.
As for foreign students, already from August 19 they are allowed the transfer of an amount of up to 5,000 euros per quarter. This amount increases to 8,000 euros if the money concerning payment in dormitory or student residence lessor, upon presentation of relevant documents-documents.
In the coming days a further easing of capital restrictions is expected, as already is discussed the possibility of citizens being able to deposit cash in savings deposit accounts from which they will be able to make withdrawals at any time. There will also be a provision for the possibility of the "break" of term deposits of citizens and businesses when it comes to buying property.