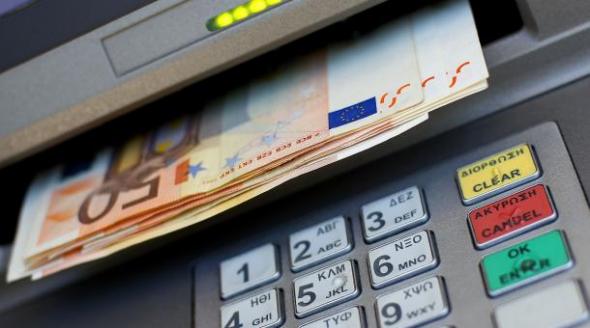 Athens, June 2, 2016/Independent Balkan News Agency
By Spiros Sideris
Gradual relaxation of capital controls by increasing the weekly withdrawal limit from EUR 420 to EUR 550, possibility for cumulative withdrawal, for example every 15 days, and no restrictions for the "new" money is the plan developed by banks and which will be submitted for approval to the Bank of Greece.
According to an article of the newspaper "To Ethnos", if the above proposal is not accepted, it could be allowed to withdraw the total amount one withdraw in a month. That is, 420 x 4, to a total of 1,680 euros, which the applicant can get cumulatively during the month whenever he wishes.
What is certain is that it will implement the lifting of restrictions on the so-called "new money", that is the possibility to withdraw all of the cash that will be deposited in the banks and which will be able to be moved freely (eg to invest them anywhere in Greece or abroad or be wired abroad).
What is also provided is the further increase of the limits for business transactions approved by the Banking Approval Committee, greater liberalization in the limit for remittances sent abroad, which currently stands at EUR 1,000, as well as the possibility to withdraw more than the 10% of remaining remittances (There has already been given the possibility for other remittances from abroad to be exported in their entirety broad, while a 10% of those can be withdrawn in physical form).