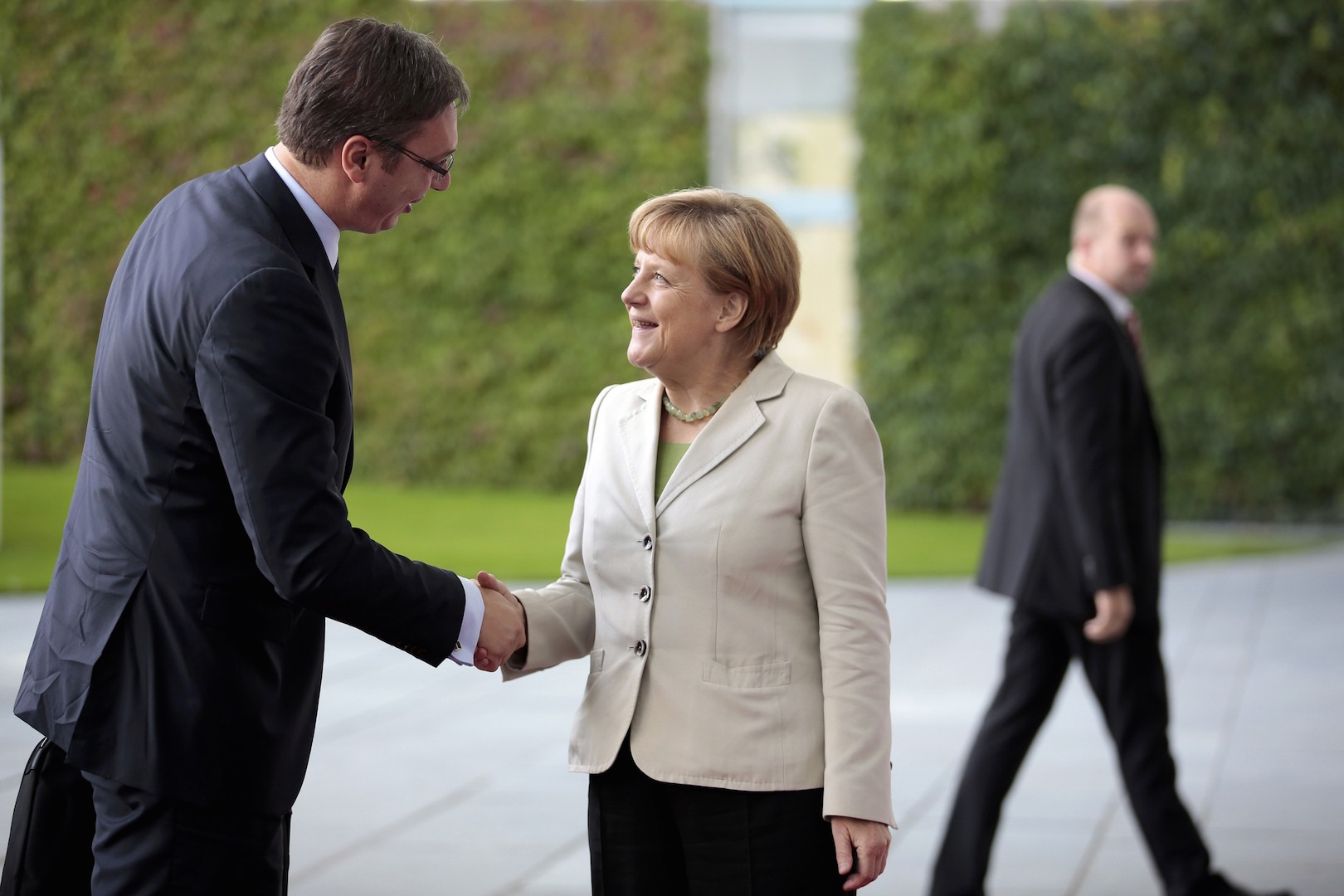 "The personal relation between the German chancellor Angela Merkel and Serbian president Aleksandar Vucic seems to be quite strong. I would always argue that this is a good thing – also because it makes it easier to voice disagreement and seek common solutions", said Patrick Keller, coordinator for foreign and security policy in Konrad-Adenauer-Stiftung, Berlin, in an interview with Danas daily.
The opposition and all those in Serbia who do not support president Vucic are frustrated over the fact that Chancellor Merkel strongly supports him. For instance, she received him shortly before 2017 presidential and the recent local elections in Belgrade, which seemed to be a clear sign of support.
Keller said that "it is always better to have a close personal relationship especially if you want to influence the other". "There seems to be a particularly close relationship between Merkel and Vucic", he added.
Considering the Serbian government's efforts to keep strategic partnership with Russia and, at the same time, to lead the country towards the European Union, Keller said that such approach causes concerns. "By the way, we are also worried about the Chinese influence in Serbia and the influence of Gulf states which are trying to push their ideas on Islam into the Western Balkans, not just in Serbia".
When asked to elaborate, he said that "China is very obviously trying to have a number of bilateral relationships with individual European states rather than with the EU as a whole in order to have a chance to play one against the other".
"Foreign influence, not just in your country but in the Western Balkans as a whole, is something that worries us. My advice will always be to say that we need to be confident and strong in what the EU has to offer. We have to show what we can do. The fact is that the EU invests a lot more money in Serbian infrastructure and businesses than Russia, for instance; but we are maybe not that good in advertising", Keller concluded…. / IBNA