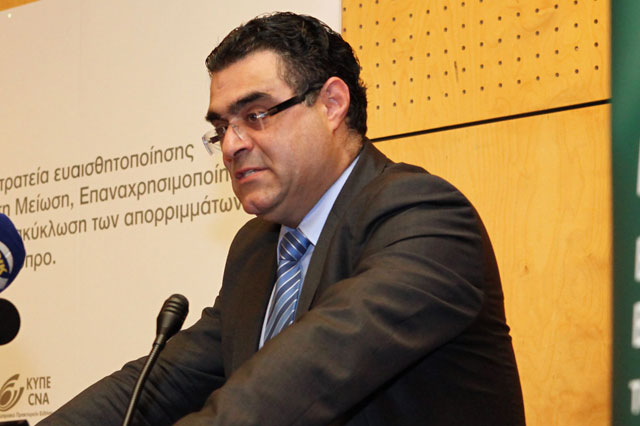 Nicosia, January 7, 2016/Independent Balkan News Agency
Cyprus and Egypt are anticipating economic benefits from cooperation between the two countries with a view to achieve economic development and prosperity for the two peoples, an official statement said after President of Egypt Abdel Fattah el-Sisi received Minister of Agriculture, Rural Development and Environment Nicos Kouyialis in the Egyptian capital.
The meeting was held in the framework of Kouyialis` visit to Egypt to promote the Cyprus – Egypt and Greece trilateral cooperation.
Kouyialis informed Sisi on his contacts in the Egyptian capital and explained the areas of his jurisdiction where there can be ground for cooperation between the two countries and a time-frame has been set to implement everything that has been agreed.
According to the statement, cooperation has been agreed in the following sectors:
Agriculture/animal breeding, fish farming, production, supply and facilitating the distribution of agricultural products, solid household waste management, promoting innovative renewable energy resources programmes, protecting the Mediterranean's marine environment in the extraction of hydrocarbons and promoting a relevant agreement and cooperation in desalinated water and use of recycled water.
During the meeting, it was stated that Egypt and Cyprus anticipate to financially benefit from the cooperation with the aim to achieve economic development and the welfare of the two peoples. Bilateral relations, the Egyptian Presidency said, are actively strengthened and developed.
Source: CNA