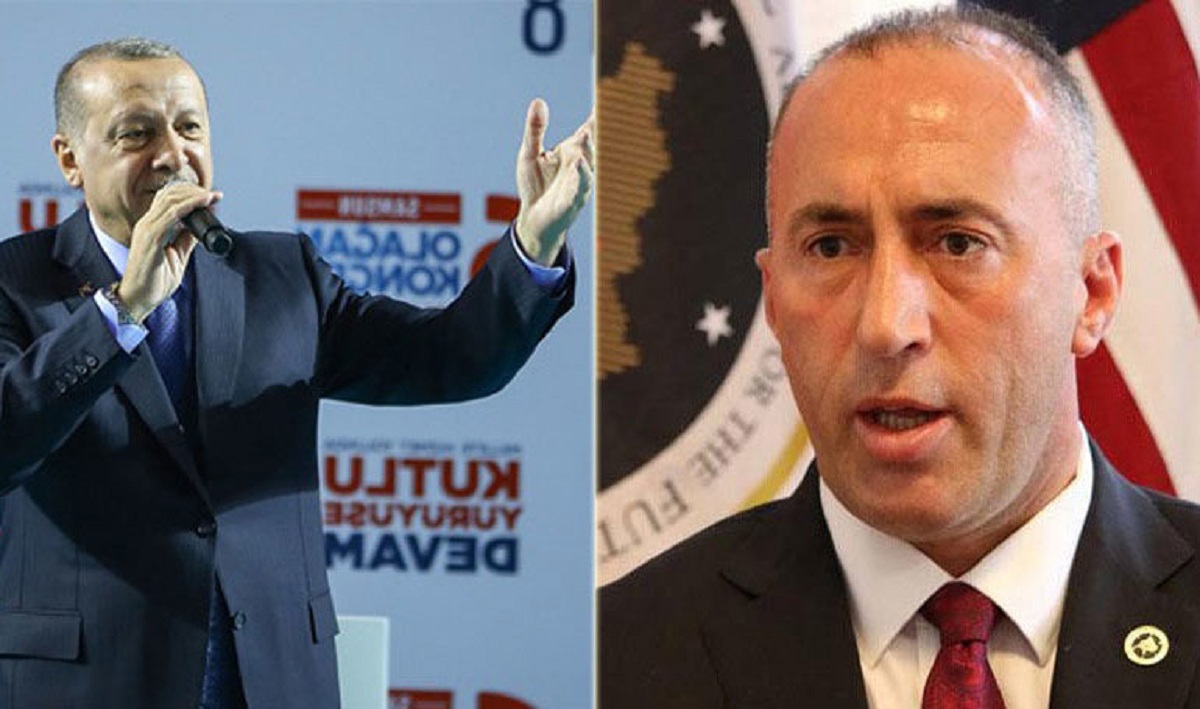 Relations between Kosovo and Turkey have been aggravated following the operation for the deportation of six Turkish officials, that Ankara is accusing for coup d'etat.
Turkish president, Recep Tayyip Erdogan issued a strong reaction against the Prime Minister of Kosovo, Ramush Haradinaj, who declared that he was against the deportation of the Turkish nationals, by sacking the minister of Interior, Flamur Sefaj and the head of the Intelligence Agency, Driton Gashi.
Speaking in his party's congress in Hatay in the southeastern part of Turkey, the Turkish president said that "the sacking of the head of the Intelligence Agency and the Interior minister, who delivered us the members of the terrorist organization, FETO, is a historical mistake, because they did their job. This is a disgrace for the Prime Minister of Kosovo", Erdogan declared.
"I ask the Prime Minister of Kosovo: Who gave you the instructions to act like this? When did you start protecting those who tried to organize a coup d'etat in Turkey?", he said.
The Prime Minister of Kosovo has not reacted about the declaration issued by the Turkish president, while the Assembly Speaker, Kadri Veseli wrote in a posting on Facebook, that he was surprised by the declarations made by the Turkish president against PM Ramush Haradinaj, at a time when institutions of Kosovo are investigating on this case.
"These declarations are worrying, because they come from the leader of a partner country, the support of which has been constantly seen during the whole existence of our young state. Therefore, such declarations do not contribute to the strengthening of friendship and mutual cooperation. Republic of Kosovo is a sovereign country and such are its actions too, therefore it cannot accept pressure from abroad", Veseli said.
Six Turkish nationals, five of which worked Gulestan educational institution, owned by the Turkish cleric Fetullah Gulen, whom the Turkish president, Recep Tayyip Erdogan blames for a coup d'etat in Turkey two years ago, and a doctor, were deported on Thursday in an operation which has not yet been clarified by intelligent services of either countries.
The operation has also been criticized by human rights organizations and legal experts, who said that this deportation is a violation of the Constitution of Kosovo and international conventions for human rights. /balkaneu.com/