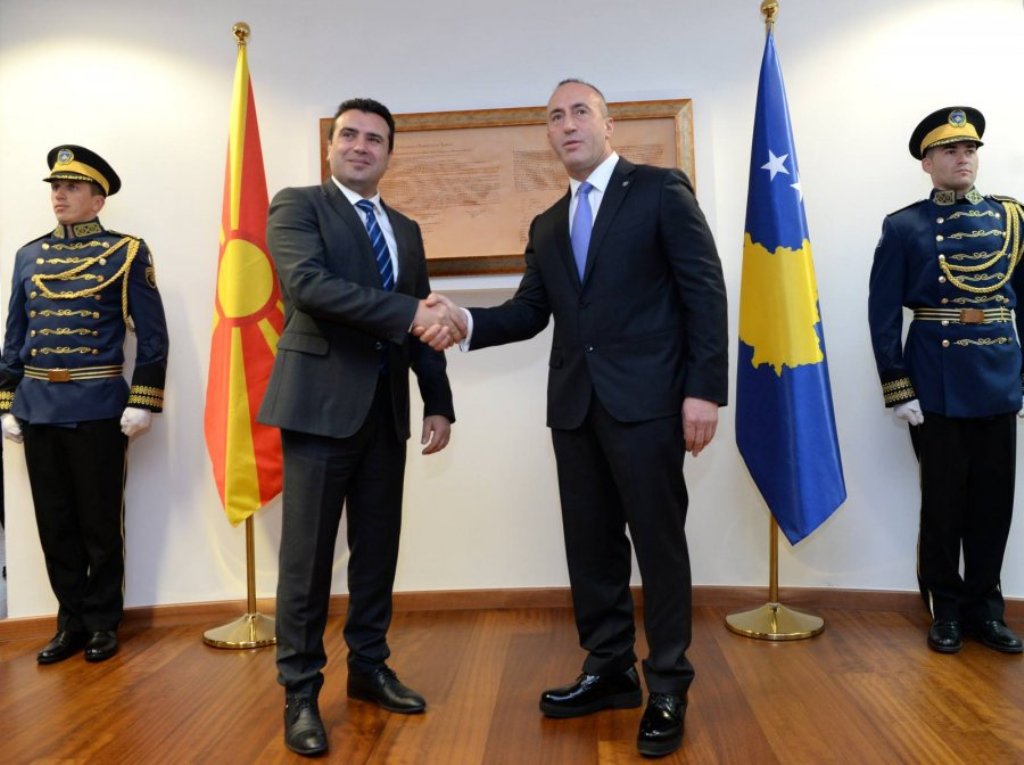 Prime Minister of FYROM, Zoran Zaev visited Kosovo today where he held a meeting with Prime Minister Ramush Haradinaj.
Following the meeting, the two prime ministers delivered a news conference declaring that the countries have no pending issues.
"Republic of Macedonia and Republic of Kosovo have positive and constructive relations and their cooperation extends in all domains", PM Zaev said.
The two prime ministers were also asked about the Kumanovo case, the armed clash taken place in 2015, which led to the death of eight police officers and 10 members of the armed group, where the majority of them were from Kosovo . As far as this issue is concerned, Zaev said that an international inquiry will take place.
"This is a sensitive issue which has not been provoked by Haradinaj or Zaev. We have agreed on an international inquiry in order for people to obtain some answers. This issue must not serve as an obstacle between the two countries", Zaev said.
Meanwhile, PM Haradinaj said that trade volume between the two countries amounts to 160 million euros, while the aim is for this volume of trade to surpass the 200 million euro figure.
He said that FYROM can import coal from Kosovo to boost its industrial capacities.
The Macedonian PM invited Haradinaj for a visit to Skopje, while announcing that a joint meeting will be held between the two governments next year.
Zaev also said that Kosovo will have Skopje's backing for its accession in the UNESCO.  /balkaneu.com/