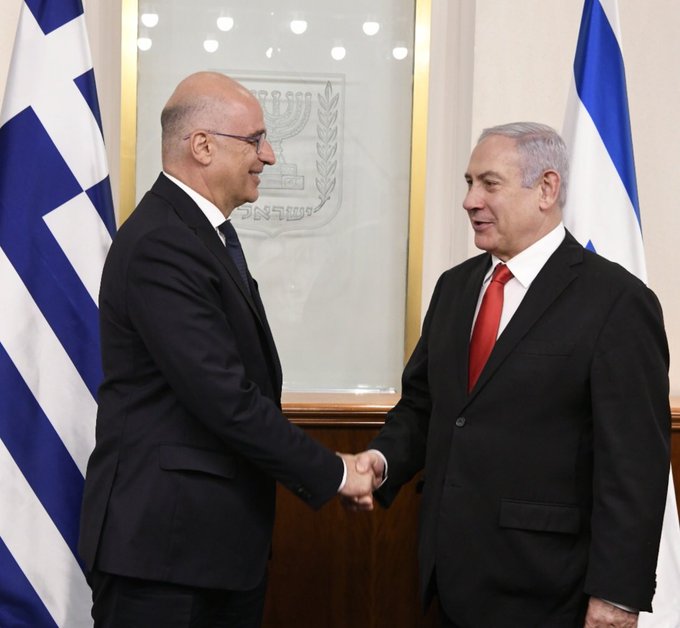 Greek Foreign Minister Nikos Dendias had a series of contacts in Israel on Sunday, July 28, 2019. The official visit of the Greek FM to Jerusalem began in the Presidential Palace, where he met with Israeli President Reuven Rivlin this morning in a particularly cordial and productive climate, according to diplomatic sources.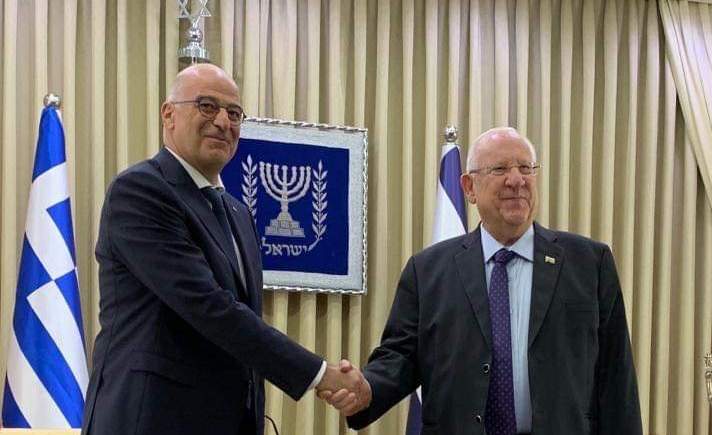 The Greek Foreign Minister then met with Israeli counterpart Israel Katz, with members of the Hellenic Holocaust Survivors Association and with the President of the Greek-Israeli Chamber.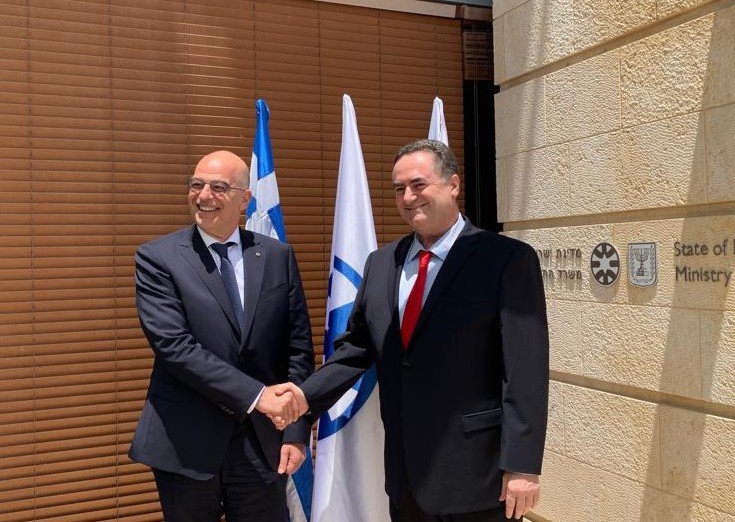 The Foreign Minister then visited the Yad Vashem Holocaust Museum, where he laid a wreath in memory of the victims of the Holocaust. After signing in the guestbook he wrote in twitter: "Truth, the word means 'that which can never be forgotten'. The denial of Truth is a form of evil, and Memory is our weapon against it. Never again a Holocaust".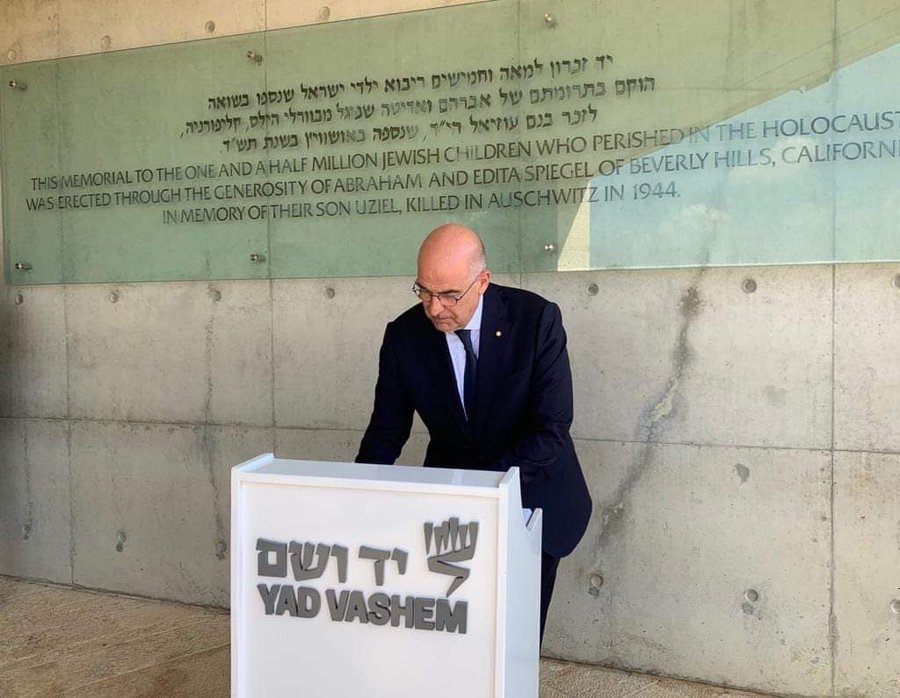 Nikos Dendias also met with the Patriarch of Jerusalem, Theophilos III, with whom he had an excellent conversation.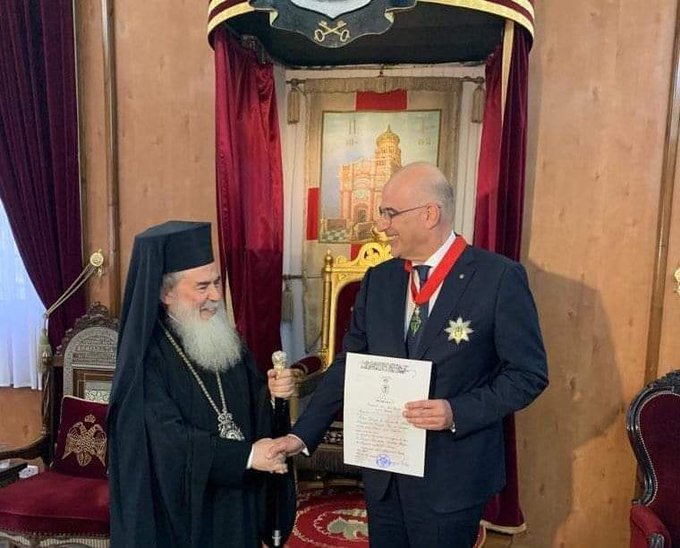 The schedule of the Greek Foreign Minister ended with his meeting with Israeli Prime Minister Benjamin Netanyahu.
In his statements after the meeting, N. Dendias, stressed that he was particularly pleased to visit Israel, while he also made special reference to the excellent bilateral relations of Greece and Israel at all levels, but also to the tripartite cooperation with Cyprus.
On Monday 29 July the Greek Foreign Minister will accompany Greek Prime Minister Kyriakos Mitsotakis on his first two-day official visit as Prime Minister in Cyprus. On Tuesday, 30 July, he will have a bilateral co-operation with Cypriot counterpart Nikos Christodoulides, while there a possibility that he will meet with Egyptian Foreign Minister Sameh Shoukry, who is in Nicosia and will speak at the annual meeting of the Ambassadors of the Republic of Cyprus./ibna