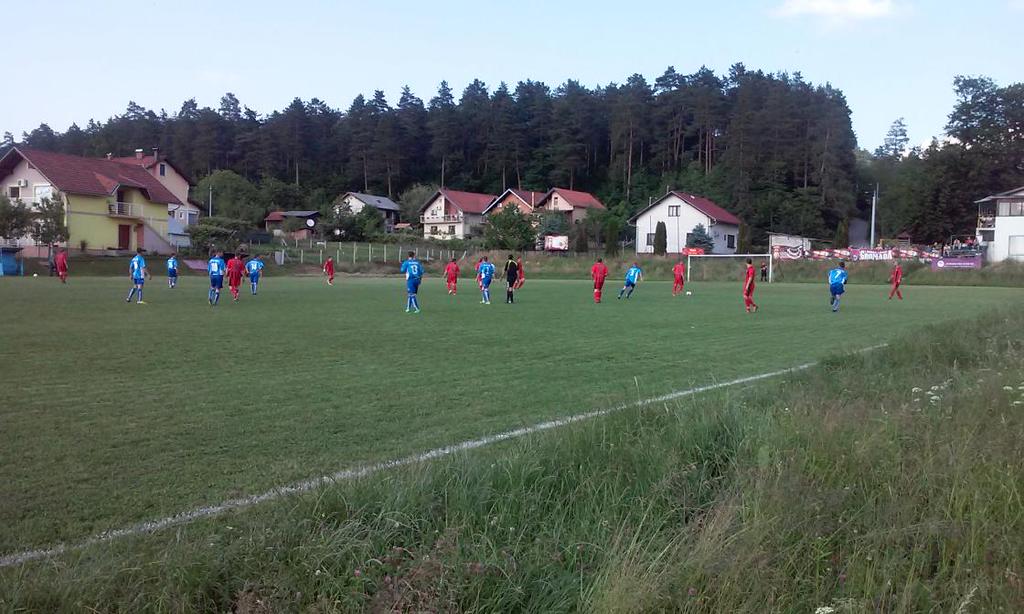 Sarajevo, October 9, 2015/ Independent Balkan News Agency
By Mladen Dragojlovic
Young football players from small local club "Rekreativo" gathered money to travel to Spain and play two matches with their peers from the famous FC Barcelona.
"Rekreativo" is the amateur project of several enthusiasts in one settlement in Banja Luka and for a short time they won sympathy the sympathy of the entire city. Their stadium is in a meadow and visitors watch on from a fence. But, in the middle of September, they received incredible news: The great Barca is calling their youngest players to come to Barcelona and play two matches.
We are very glad that we can finally say that we gathered the required finances and the children from Rekreativo Kombank football school will travel to play a match with Barcelona. The general sponsor is RS President, Milorad Dodik. Our trip to Barcelona will be supported by the City of Banja Luka, the Ministry of Family, Youth and Sports, and the Serbian member of the Presidency of BiH, said Goran Arbutina, president of FC Rekreativo.
Kids of FK Rekreativo will start their adventure on October 16 in Barcelona, where they will stay for four days and on October 20 will play two friendly matches in the training center of Barcelona.
Children from Recreativo will visit the famous football academy "La Masija", as well as the Camp Nou stadium, the hall "Blaugrana" and of course the city of Barcelona.
Young players of Rekreativo, enthusiastically welcomed the confirmation of the trip to Barcelona and begun intensive training to prepare as good as they can to represent themselves, their club, city and the state in the best possible way.
The opponent is big and famous, but the boys from Rekreativo have no fear.
I am very happy that we are going to play against FC Barcelona. I want to see Barcelona, ​​their stadium and where they train. Also, I want to score in the match, says Boris Brus, one of the mainstays of the team, born in 2006.
Even more optimistic is Dejan Vukoja, from the 2004 generation . He says that he and his team will not give up, nor will they defend against the great Barcelona.
We will fight and try to play better, and I hope that we will win 3: 0, said Vukoje.
Regardless of the result the visit will be a great success for the amateur football club of Rekreativo, but also for RS sport, because the opportunity to play against Barcelona is one that only a small number of players and clubs in the world have enjoyed.