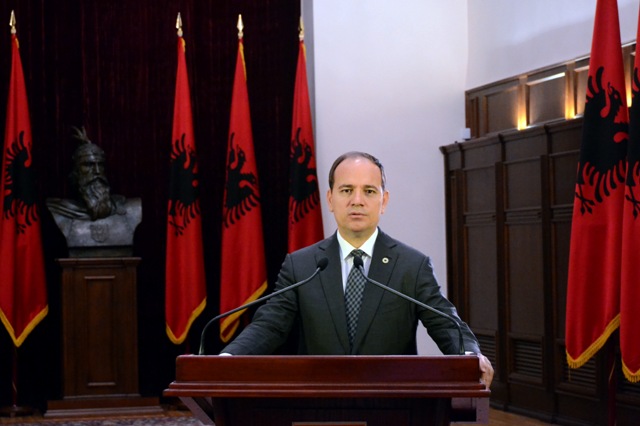 Tirana, 18 August 2015/Independent Balkan News Agency
President of the Republic, Bujar Nishani considers the reactions of the government representatives following his refusal to sign the bill for higher education and tourism, as political attacks.
In his stance relating to the refusal of the two bills, the head of the state declares that he has done his constitutional duty "in order not to close his eyes in front of unlawfulness and violation of standards" which according to him, were present in the two bills which didn't receive his consent.
The head of the state is also identifying a lack of standards in the justice reform. He says that experts are being avoided and this important reform is being left in the hands of extremist political militants.
As far as decriminalization is concerned, a heated topic which is expected to be the focus of the new parliamentary session in Autumn, the president says that the only alternative that the political class has is to clean its ranks from the incriminated elements and for this, he has a message for whoever thinks the contrary.
"Those who believe that they can skip the deadline, processes, phases and tolerate the presence of such people, they have not only mined democracy in the country, but they have also made possible for Albanian citizens to lose faith on the institution", the head of the state notes. /ibna/