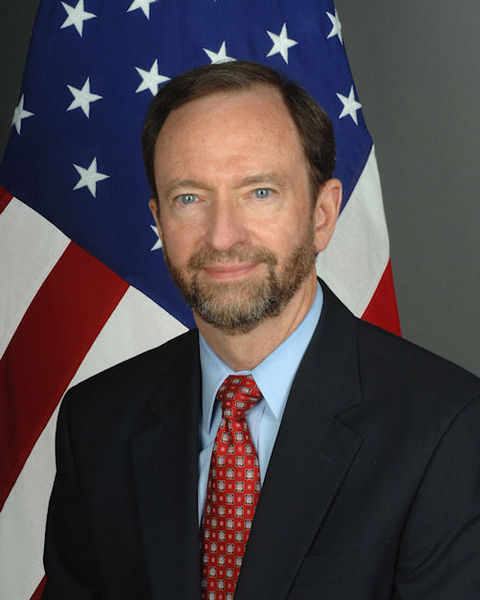 By Nevena Šarenac – Sarajevo
The key ingredients for any successful, stable and modern nation include durable judicial institutions which garner the respect of political leaders and citizens alike. Without these institutions, and the ability to function in a manner consistent with democratic principles and in accordance with the law, no nation can expect to prosper, writes the American Ambassador to B&H, Patrick Moon on his blog.
It is with great disappointment, as he states, that I again see state-level judicial institutions – the foundation of a stable Bosnia and Herzegovina with aspirations for full integration into Europe – under attack from political leaders in the Republika Srpska.
The B&H Prosecutor's Office and the B&H Court are working, and both are recognized as legitimate institutions by international courts.
"The Citizens may not always agree with, or like, the final decision of a court.  But in a society based on the rule-of-law, all citizens must respect it.  There is no option for politicians to pick and choose which court decisions they will recognize.   In my own country, a recent court case provoked strong emotions on both sides, but President Obama, who suggested that he personally was not happy with the decision, was clear that a jury had spoken and the decision was final.  That is essential political leadership:  to support the judicial system even if personal views differ.  Those who seek to tear down legitimate institutions of justice take a dangerous path, a path that leads us further away from justice", considers the Ambassador Moon.
He quotes that is ironical, the example currently held up as proof of the failure of B&H's judicial institutions actually proves these institutions are legitimate and that they work.
"I am referring to the Maktouf case, where the European Court for Human Rights (ECHR) recently ruled regarding a conviction by the State Court of BiH of war crimes committed in 1992 and 1993.  The ECHR found a problem with sentencing guidelines used in the case, but took great care to note that this was the extent of their concern, writing "what was at issue was therefore not the lawfulness of their convictions but the different sentencing frameworks regarding war crimes",  highlightes the American Ambassador to B&H.
Further, the ECHR found no reasons to doubt that the international judges of the state court were independent and additionally found that it was lawful for some people to be tried in state court and others at the entity level.
In sum, the ruling strongly supported the state-level of B&H judiciary, making clear that it can conduct effective prosecutions for war crimes.  Any politician who tries to use the ruling in the Maktouf case to suggest these institutions have been proven illegitimate is blatantly ignoring the facts of the judgment which suggest exactly the opposite.  Of course, we recognize there is always room to improve these institutions.  That is the goal of the EU structured dialogue, which the U.S. strong support, and which should be the venue for political leaders to raise their concerns or ideas.
We recognize these attacks on state level judicial institutions for what they are:  fear of legitimate institutions that could someday hold politicians accountable for their actions, and a necessary diversion from politicians' failure to address this country's real problems.  As President Harry S. Truman once said, "It's an old political trick: if you can't convince 'em, confuse 'em".
"The citizens of B&H deserve better than these political games and attempts to confuse and trick the people.  They deserve politicians who respect the rule of law and institutions that ensure it.  Citizens deserve leaders who recognize that judicial and other institutions are the foundation necessary for B&H to become the stable, democratic, prosperous country that all its citizens want so badly", concludes the Ambassador Moon.