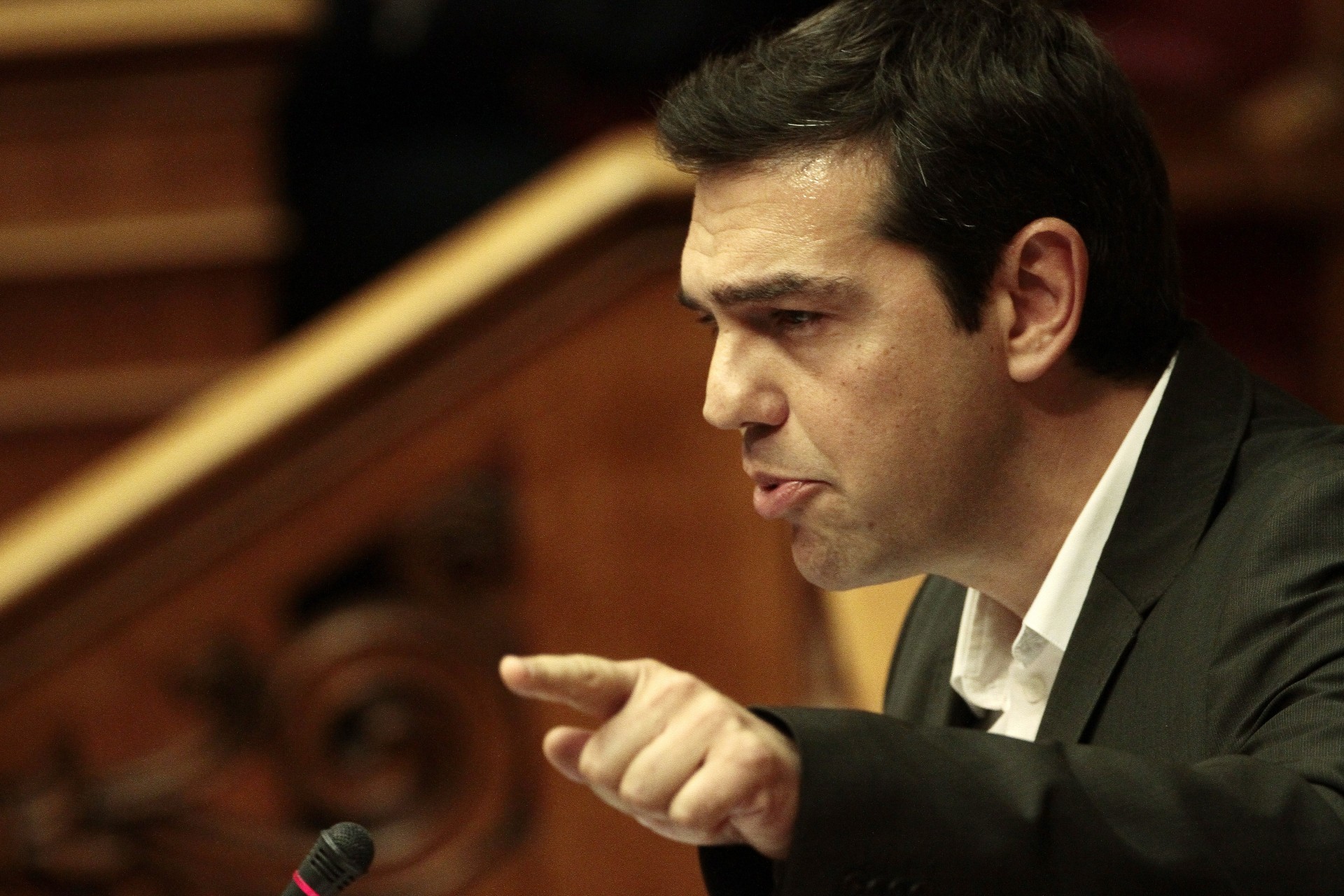 Athens, June 30, 2015/ Independent Balkan News Agency
By Zacharias Petrou
Prime Minister Alexis Tsipras revealed in an interview on Greek national television (ERT1) Monday that Greece will not repay €1.6bn to the International Monetary Fund (IMF) tomorrow.
Tsipras asked: Having asphyxiated banks & denied extension request, is it reasonable to expect that the IMF installment will be paid tomorrow?
The Greek premier said the Greek government has not left the negotiating table and will be there after the referendum too. "If a viable solution is offered we will take it" he said.
Tsipras said a "No" vote will be a tool in the hands of the Greek government to achieve a better deal with its European partners that will keep Greece in the euro and allow its economy to grow.
However, at the moment the Greek Prime Minister's optimism is not shared by his European partners.
Italian Prime Minister Matteo Renzi said the Greek referendum was really about staying in the euro or not.
Earlier, French President Francois Hollande said: "It is democracy, it is the right of the Greek people to decide what they want for their future. What is at stake is whether or not Greeks want to stay in the eurozone (or) take the risk of leaving."
Greece won't be getting a better deal from its creditors, Sigmar Gabriel, the German vice-chancellor (and social democrat), said sitting alongside German Chancellor Angela Merkel in a press conference.
Alexis Tsipras replied on Monday night that he has told Merkel and Hollande that Greeks will survive even without a program.
Hinting that he will resign if the "Yes" vote wins on July 5, Tsipras said the decision of the referendum will be accepted by the government no matter what it is.
The Greek PM was not clear what the impact on the Greek economy would be if a deal with creditors is not reached. However, he urged voters: "We're asking you to reject it [the deal offered by creditors] with all our strength'".
Tsipras also rebutted Jean-Claude's Juncker's attack during a press conference Monday morning. We did everything humanely possible in the five months since winning power, he said and blamed the Institutions for the failure to reach a deal in recent days. "The partners accept IMF's proposals for tough austerity measures but not proposals for restructuring debt" Tsipras argued.
European Commission President J.C. Juncker criticized the Greek government of not telling the Greek people the truth about the proposals of the creditors and abandoning negotiations before they were over and without warning.