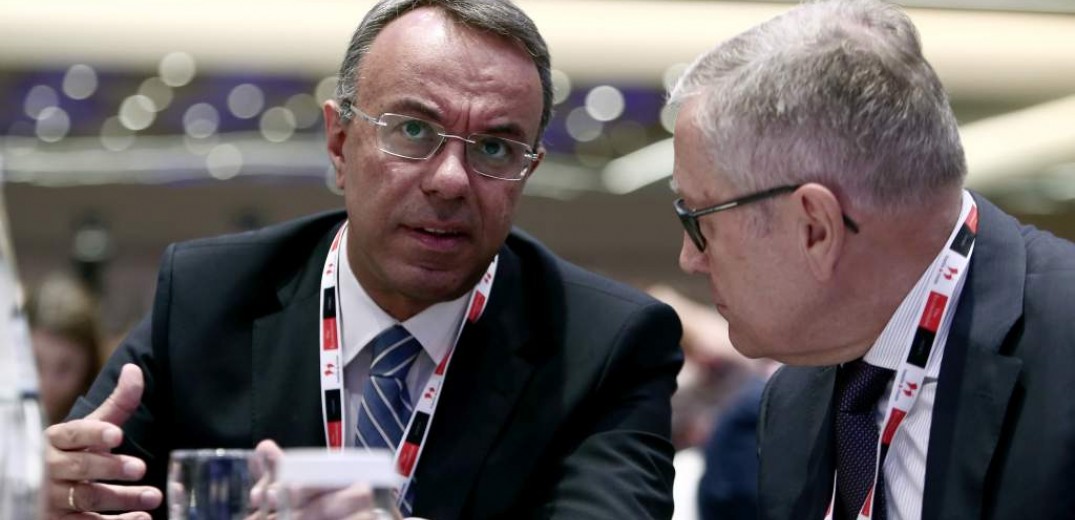 A message to the government to deposit a budget that respects the target for a primary surplus of 3.5% of GDP was sent through the Economist by Claus Regling.
At the same time, he stressed that in recent months there has been "relaxation" in the reforming field. "In recent months, concerns have been expressed about structural reforms and fiscal policy. The Commission presented the 3rd Enhanced Surveillance Report, which evaluates the ongoing implementation of reforms. ESM agrees with these conclusions", Regling said.
As he noted, the report concludes that the implementation of reforms has slowed down in recent months and that the consistency of some policy measures with the commitments given to European partners has not been ensured.
Some of these decisions, he said, may have a negative impact on growth, notably indicating the withdrawal from previous reforms and the decision on new increases in spending, while arrears remain higher than expected. To support growth and debt sustainability, it is vital to keep the agreed path of reforms beyond the end of the program, he underlined.
Referring to the meeting with the new Finance Minister yesterday, Regling said that Staikouras "assured me that the new government is committed to achieving sustainable long-term growth and that the agreed budgetary targets will be respected when the 2020 budget is drawn up. This is promising for the future of the Greek economy. We look forward to working with the Greek government towards this common goal".
"Greece is no longer in a program, it has no conditionalities", the ESM chief said in a question about primary surpluses. He said "there will be regular dialogue".
Banks are held back by the very high level of NPLs. Stimulating investment will also help banks finance the economy, he said.
As to what would encourage foreigners to invest more, he replied that there is not only one measure. The orientation of this government is in favor of growth, I expect a lot. I expect there will be good cooperation with the institutions, he underlined.
Regling expressed his conviction that "Greece should make development a top priority, while maintaining the agreed primary surplus and cultivating justice across society". The budget surplus, together with growth, is the necessary condition for debt sustainability, he noted.
Greek Finance Ministry comments on the tax-free threshold
According to a Greek source, sending data to institutions on the tax bill has already begun. The same source, commenting on the ESM chief's speech, which referred to the widening of the tax base, argued that this does not necessarily mean reducing the tax-free rate, as this enlargement could be achieved, for example, by limiting tax evasion.
The same official also pointed out that in talks yesterday, K. Regling at the Treasury Department, he didn't raise an issue of reducing the tax-free threshold./ibna