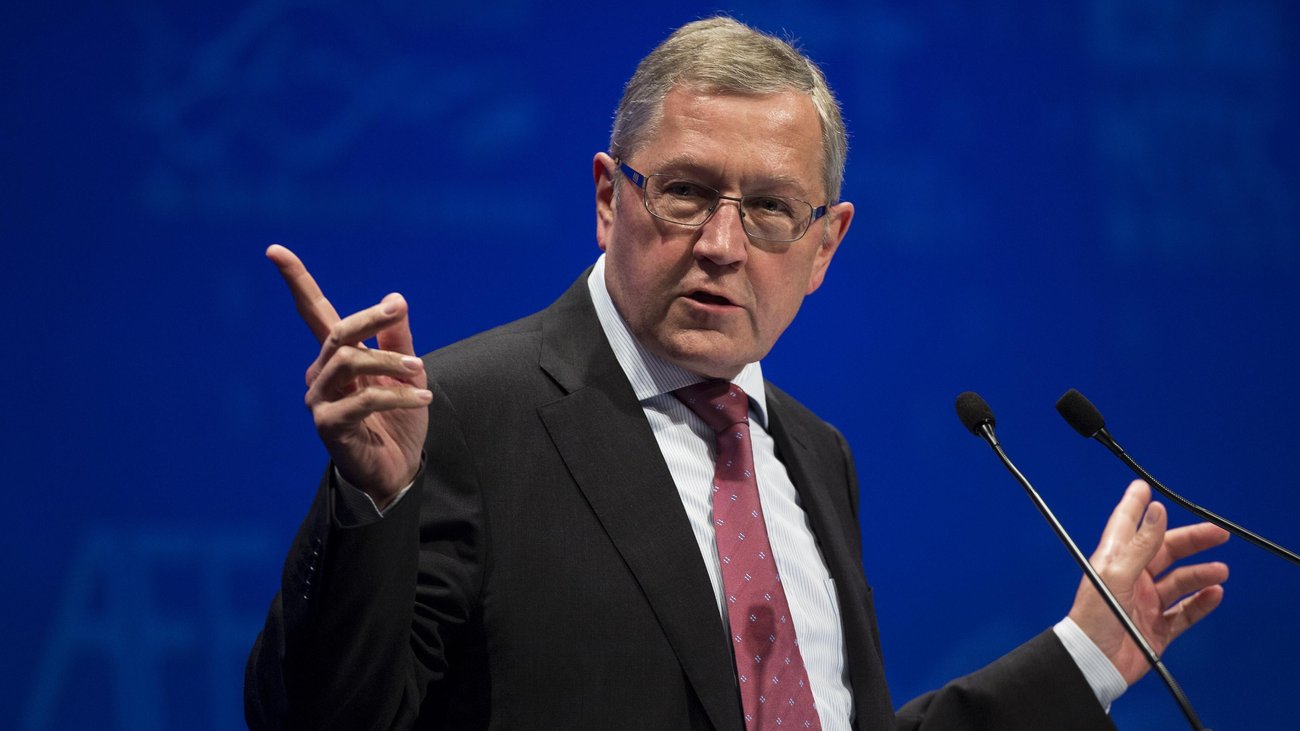 The only way possible for a discussion on possible reductions in primary surpluses to commence after 2020, according to head of ESM Klaus Regling, is for higher growth to be achieved, alongside lower lending rates than those projected by the current Greek debt analysis. When asked about IMF's take that the surpluses imposed on Greece are excessive, he himself hinched for the first time ever the possibility of a discussion on the subject, though he set strict conditions that could also affect the new government's policies.
The previous government's plan
It is recalled that last April, then Prime Minister Alexis Tsipras and Finance Minister Euclid Tsakalotos devised a plan to reduce surpluses from 3.5% to 2.5%, by putting in use the trust account option; a closed account in which the government deposited 5.5 billion Euros, a number which amounts to the target of the three-year reduction by 1% per annum. In this way the lenders' money was secured, while the surplus reduction had been achieved by 2020(!) and no prerequisite had been imposed for it.
Commitments
As the ESM chief said at a press conference following the informal Eurogroup meeting in Helsinki, IMF's views are well known, stressing that the new Greek government has confirmed its commitment to meet the 3.5% target for 2019 and for the period of configuring the 2020 budget. Following that period, he added, if the desire to start a discussion still exists, the only way for that to happen is for growth to be higher and borrowing rates to become lower than the forecasts that occur from the analysis of the Greek debt's sustainability. "But this talk can happen later, next year, when there is a clearer understanding of what will happen", he said.
In addition, the head of ESM stated that he welcomed the Greek government's intention to repay the IMF's expensive loans early, an initiative already put on the table by the previous SYRIZA government, and which was restated by Greek minister Christos Staikouras. As Regling pointed out, the ESM Board approval process will take about two months and will coincide with the completion of the next evaluation, which is part of the enhanced supervision.
Mr. Regling did not fail to welcome the government's financial program and the "growth-friendly reforms" presented by Ch. Staikouras to his counterparts, noting that further growth boost works in favor of ESM, as it improves the capacity for repaying the country's debts.
The heads of institutions are heading to Athens
The Greek issue is expected to be formally discussed during December's Eurogroup meeting, following the completion of the next, fourth evaluation as part of the enhanced supervision.
Consultations between the Greek government and the European institutions on the drafting of the report will commence on a technical level next Monday, while two Mondays from now, on September 23, the institutions' high-level technocrats, as well as IMF executives will get to work while in Athens, as they will provide their own annual report for our country. /ibna