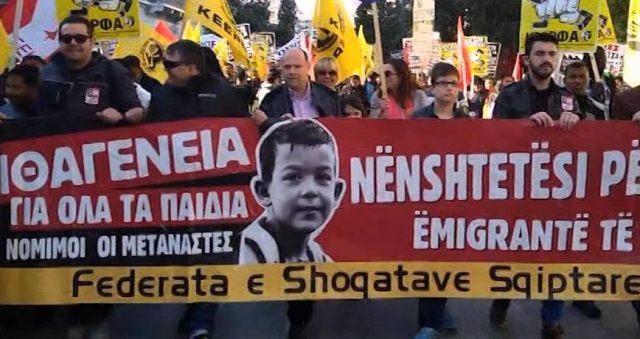 In this special report from IBNA, we hear insights from Minister of Foreign Affairs, Ditmir Bushati, Minister of Interior, Saimir Tahiri and from Aida Shtino, chairwoman and founder of "MissingPeople" Foundation
Tirana, 12 January 2016/Independent Balkan News Agency
By Edison Kurani
The Albanian government has approved the bill on the registration of migrant workers. This bill is expected to put an end once and for all to the lack of information, but above all, to the lack of service for all those Albanian citizens who have built their lives outside of Albania.
This bill lays the foundations for a range of services for Albanians who live abroad and also marks the first step toward guaranteeing the right of vote.
This is the first time in 25 years that the state and society pay their debt to Albanians living abroad, by offering them a chance to register and by offering them services where they live.
According to the bill which is soon expected to be passed in parliament, the services start with basic consular services and official documents which serves to migrant workers in the countries where they live. These services also include those that they have benefited up until today in Albania, by spending money and time and by making connections with the country very difficult.
***
Ministry of Interior along with the Ministry of Foreign Affairs and other institutions, will work to build the entire structure of the system and services that will be offered to migrant workers.
Minister of Interior, Saimir Tahiri says that the bill has a crucial importance, as it offers to the government the chance to know the accurate number of migrant workers, their location and the problems that they have, by also drafting policies for them.
The preparation of digital registers for Albanian citizens who live abroad, will also offer them an opportunity to participate in polls, Mr. Tahiri says.
Mr. Tahiri offers more details: "We have created a system which makes the state responsible for registering migrant workers. What is required from Albanians who live abroad is the incentive to offer information to the consular offices or institutions in our country or through a very simple mechanism of registering their address online. The burden of the address confirmation, of the confirmation of information and the keeping in touch with Albanian citizens who live abroad, belongs to the Albanian state and Albanian institutions".
Mr. Tahiri also has an appeal for Albanians living abroad: "My appeal for all Albanians who live outside of Albania is to pay attention and show their incentive in order to do everything for this process to be finalized successfully. What is required today of Albanians is to register. With the introduction of this bill, they are required to offer their information when they are contacted by state structures. The burden to finalize this system and to guarantee the services is ours. This is the only path and the only way to guarantee and pay pack the debt that society and Albanian state owes to them for these 25 years".
***
For the head of the Albanian diplomacy, Ditmir Bushati, the bill is a good opportunity for the government to pay its debt to migrant workers. "For years, migrant workers have offered their contribution for the country. The political class must pay back this contribution through policies and the recognition of migrants through the right of voting is very important. We are convinced that parliament will accept this incentive", Bushati says.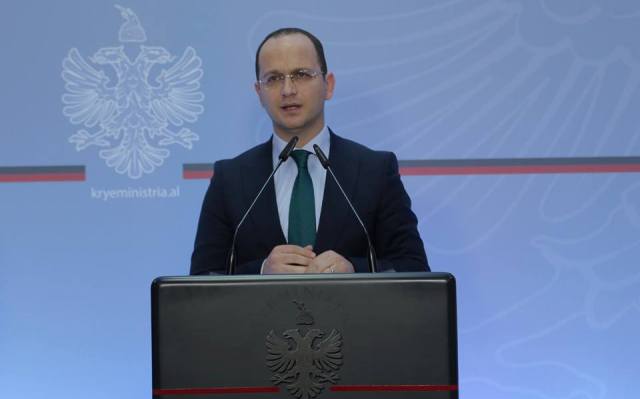 According to him, the creation of digital registers will enable consulates to offer services for all Albanian citizens abroad, in order to get rid of any abuses.
Minister of Foreign Affairs, Ditmir Bushati says that the process of identification of Albanian citizens wherever they live will be made at the same time as the digitalization of consular services which is expected to be finalized this year.
***
Aida Shtino, chairwoman and founder of "Missing People" foundation, considers the incentive of the Albanian government for the registration of migrants in the world as a positive one.
"I like this incentive due to the fact that this way, we will be able to find out where Albanians are in the world. Thus, they can communicate institutionally with Albanian authorities and they will have facilities in this aspect", says Mrs. Shtino for IBNA.
Shtino also suggests the creation and consolidation of powerful Albanian lobbies, like other countries. "This incentive will be a very good one also because we could see the creation of Albanian lobbies throughout the world. This is a practice applied by our neighbors, Greeks, etc. Let us not forget the crucial role that the Albanian lobby in the American Senate played during the Kosovo war", says Mrs. Shtino for IBNA.
On the other hand, Mrs. Shtino also raises a concern for the lack of a ministry of Emigration. This is a paradox, because more than half of Albanians have moved abroad in the past 25 years, without forgetting those who have left the country earlier, in an effort to build a better life.
"So far, we have been unable to find out how many Albanians live abroad. There is no ministry of Emigration and this is a handicap. Many other countries have it, such as Greece, Italy and even Kosovo. These countries and many others know where their citizens are and they make any effort to protect them", Mrs. Shtino says.
"Meanwhile, in Albania's case, half of them are abroad and many of them financially sustain those who live in Albania. However, we don't have a database for them".
Albanian embassies in the world do not have offices that deal with searching the refugees. This fact has been expressed as a concern even in the highly watched TV program in Albania, "Missing People", which for many years was presented by Aida Shtino. This program helped for the finding of hundreds of Albanians who hadn't contacted with their families for many years. But the difficulties of finding them were extraordinary.
One of these difficulties was the lack of links between the state and migrants. "No embassy has a special office for migrants. The only branch was through our Foreign ministry, but even there was no office which dealt with the identification of migrants", Shtino says.
Following a long experience in search of missing people, Shtino stresses the fact that "due to the lack of support from the homeland, many Albanians are discriminated in all sorts of ways". Shtino recalls cases of people who didn't know why they were put in prison, who didn't have a lawyer and who were kept in prisons unfairly for up to ten years, in different countries, especially in Greece.
Stopping on the role of a ministry of Emigration, Shtino says that its establishment has been delayed and adds that it would be important for many reasons.
"It would be important, because on one side, the hand of the state where they were born must be felt and on the other, because migrants are a great economic potential, therefore why must we not attract their investments when they invest their money in the countries where they live?"
The incentive for the creation of a ministry of Emigration has reached parliament. Perhaps it may be soon implemented or after the 2017 elections.
Mrs. Shtino says that these developments would not only enable the identification of Albanians throughout the world, but it could finally fulfill the aspirations that many of them have to vote in Albanian elections and participate in the main decision making processes in Albania.
The issue of voting of Albanian migrants has been a much debated topic in Albania, especially during electoral campaigns.
Almost all political forces have made many promises, but the last step taken by Rama's government is the most serious one. According to official data, Albania has 4,4 million people registered in the civil registers. It is believed that up to half of them live and work outside the state borders. /ibna/