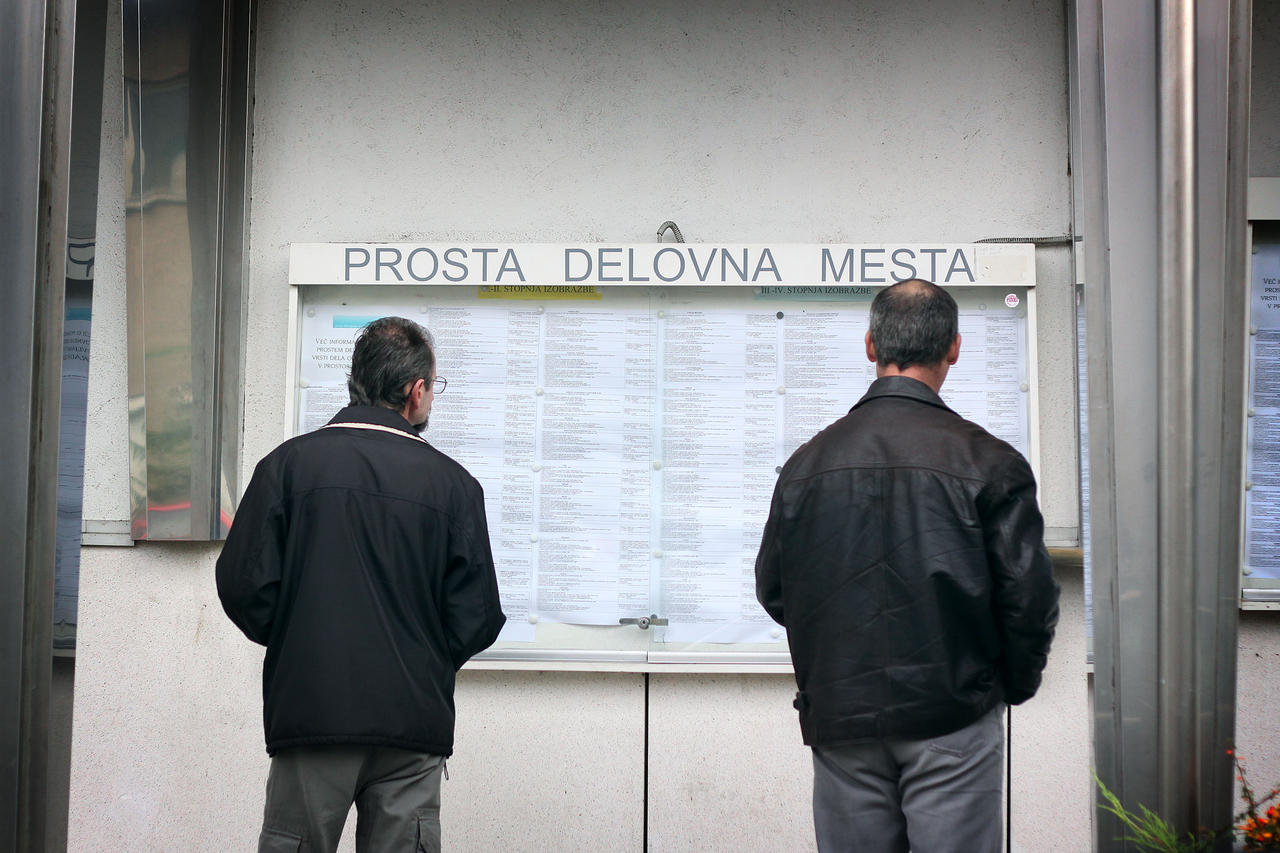 Review Hari Stefanatos
The registered unemployment rate in Slovenia for June dropped by 0.2%, bringing it on par with June of 2013, constituting the fourth consecutive monthly drop.
There was a decrease in the number of registered unemployed persons in the region of 2,300, bringing the total number to 117,352, with a further decrease by 1,200 reported by the Employment Service of Slovenia. This resulted in a decline of unemployment in all regions of the country, except Pomurje in the north-east, where it rose by 0.8 percentage points to 17.9%.
Further data from the Statistics Office show that 1,800 men and 500 women found work in June, while compared to May the registered unemployment rate for men was down from 12.1% to 11.7% for men and from 14.2% to 14% for women.
Like in May, the sharpest decline was observed in 15-29 age group, where it dropped by 0.7 percentage points to 21.7%, while the least noticeable drop was recorded in the 30-54 age group (by 0.1 percentage point to 9.9%).
Finally, the active population numbered 802,100 in June, which is 2,000 more than the month before and up 5,600 compared to the previous year.
(Source: Sloveniatimes)