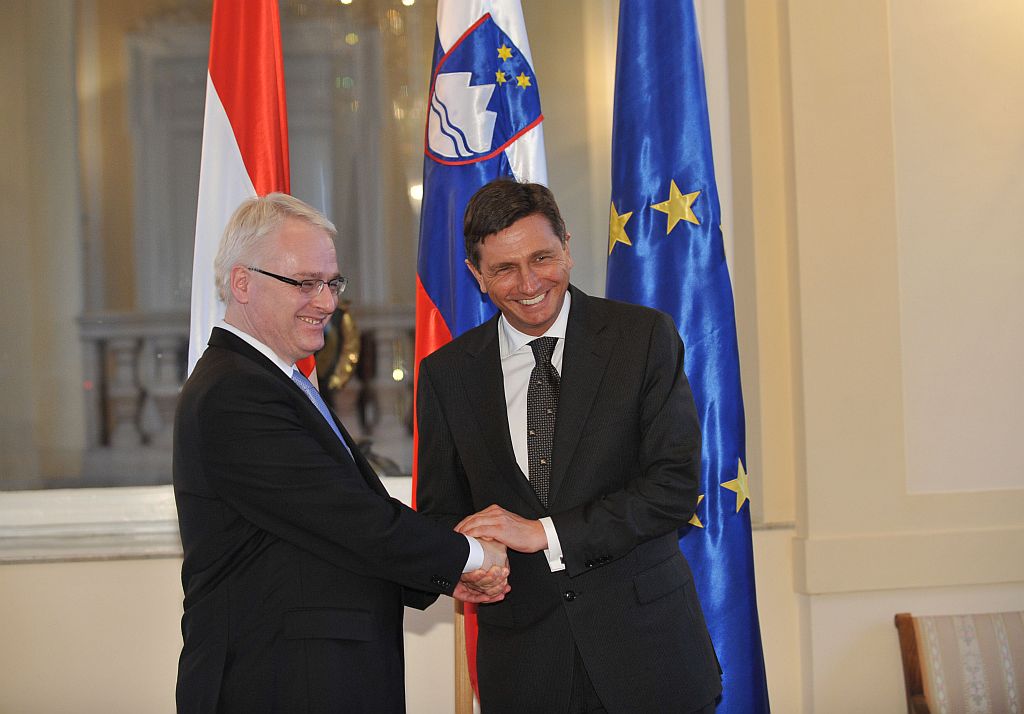 By Natasa Radic – Zagreb
Croatian EU entry and the gathering of the dignitaries from all over Europe in Zagreb was a unique opportunity to launch a new regional initiative that will help boost the cooperation in the South East of Europe. The EU membership of Croatia opens a new chapter for the region and this is why the Slovenian President Borut Pahor together with his Croatian collegue Ivo Josipovic decided to announce a new initiative for the region that will promote good neighbouring relations and helping each other bilaterally and multilaterally.
"We must not forget our responsibilities in our region and this is why we have decided to start a new initiative of the informal dialogue at the highest level in all the Western Balkan states plus EU institutions" , said Slovenian President Borut Pahor. This means that EU member states in the region and EU applicants will cooperate and that they will help each other in different areas of work. All of this contributes to a long term peace and stability. Croatian EU entry should hence be perceived as the new opportunity for the entire region.
On the first day of the new membership, on Monday July 1st, after the official ceremony was over, Croatian President Ivo Josipovic hosted a breakfast for all the regional presidents where they had the opportunity to discuss this ide. "The joint future is the strong guarantee of peace and the stability in the region and entire Europe. Because European project is not completed without all the members of the SouthEast Europe", said Croatian president Ivo Josipovic to the media.
The new unofficial high level initiative was promoted in Zagreb and it will continue with regular informal meetings that will focus on the different areas of possible cooperation.