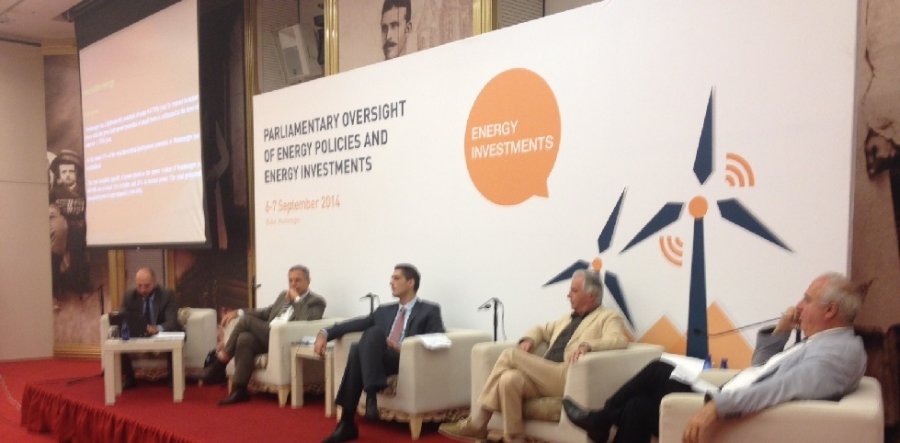 By Adnan Prekic – Podgorica
Parliamentarians from the South East Europe met in Budva at the regional conference on the role of parliaments in overseeing energy policy. Administrative and financial capacities of individual countries in the Western Balkan countries to attract investment in the energy sector are limited, so a common approach to investments is the best way for future development, assessed at the regional conference in Budva.
By establishing the Energy Community of South East Europe and the signing of a joint agreement on energy, created the legal framework for an integrated energy market in the region. Opening the conference, vice president of the Parliament of Montenegro Hemorrhoids Mustafic, said that the regional strategy aims to create an integrated regional market. "The common market will provide investment attraction in the energy sector and a safe and sustainable energy supply. Our state, regardless of differences in size and geographic location, has a high, for the most part at the moment, little used potential of renewable energy sources, with a particular emphasis on biomass, hydro, wind and solar energy", said Mustafic.
The parliaments of the countries in the region have a limited role in the oversight of investment in the energy sector and control over energy policies and because of that there is a need for greater involvement of parliaments of the Western Balkan countries about these issues.
Besides attracting investments in the energy sector, parliamentarians in Budva have discussed about the harmonization of domestic legislation with the practice of EU directives relating to electrical energy. The so-called third energy package adopted in 2011 is related to competitiveness, renewable energy, environmental protection and energy efficiency. The third energy package is already implemented in EU countries, and now begins the process of transposition of these Directives into the legislation of the countries in the region. The most important issue in the third energy package is the separation of the transmission and distribution network, thus creating the conditions for a transparent and non-discriminatory access to all market participants.
The conference was attended by delegates and representatives of the parliaments of the eight countries of the Western Balkans, experts in the field of energy, energy policy and investment in the energy sector, representatives of regulatory bodies, ministries of energy and economics, as well as companies engaged in business in this field.