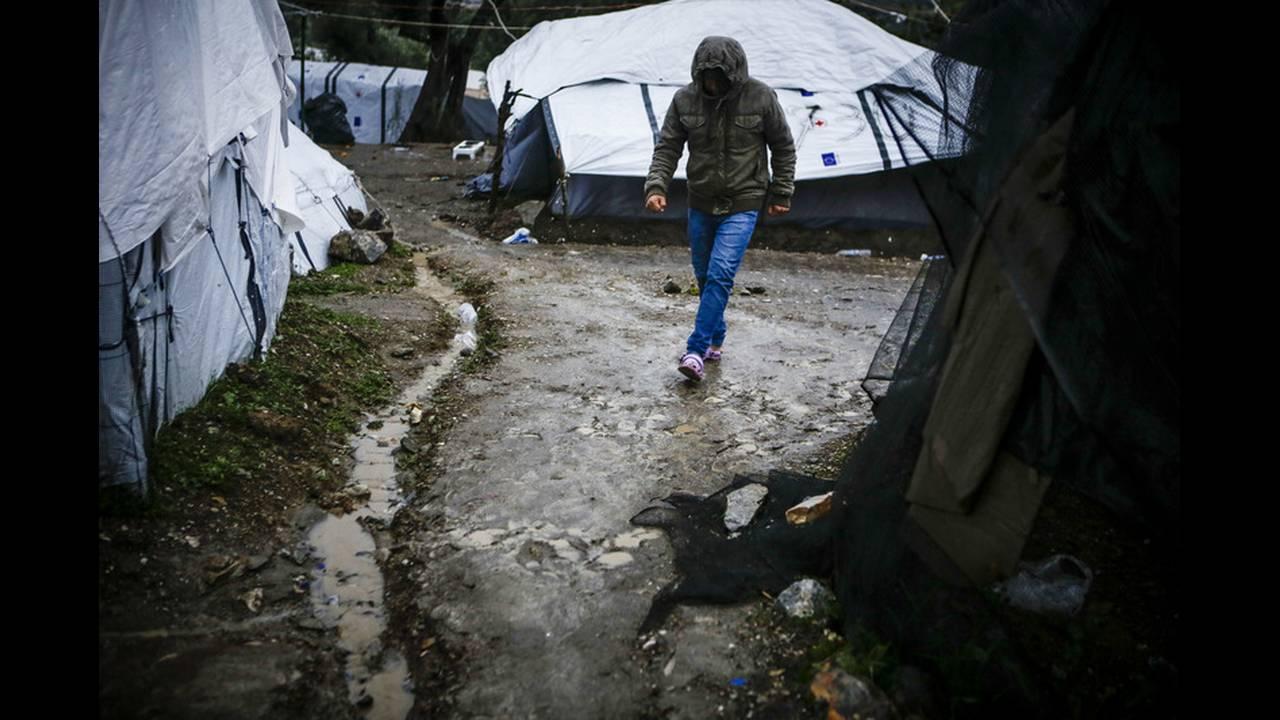 Refugees hosted in camps, especially on the islands, are faced with the wave of bad weather affecting Greece.
Serious problems have arisen in the reception and identification center in Moria, Lesbos where 5,800 refugees live, according to the latest official record.
Despite the fact that there was some decongestion at the camp in recent months (over 10.000 refugees stayed at the camp in September whose capacity is for 3.100) the conditions caused by heavy rainfall and low temperatures are in many cases adverse.
Agreement to accommodate 5,000 refugees in hotels
The state's goal is to further decongest the structures on the islands. However, at the moment, the priority is to ensure safe conditions for refugees during the winter period, with humanitarian organizations sounding alarms.
In this context, the Ministry for Immigration announced the implementation of a program that provides accommodation to 5.000 refugees for six months in mainland Greece hotels. The implementation of this project, which will be funded by DG Home, concerns refugees currently on islands and those in northern Greece structures where appropriate housing conditions are not ensured.
Greece aims at tackling weather conditions on the one hand, and on the other, speeding up asylum procedures, in the context of the EU-Turkey deal, thus offering faster relief to Greek islands.
It is noted that a total of 15.720 refugees and migrant asylum seekers currently reside on eastern Aegean islands./IBNA