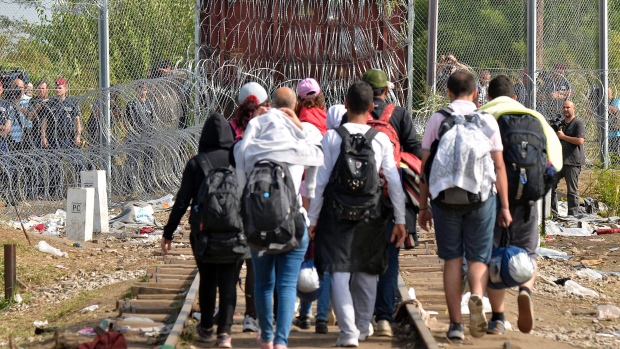 Belgrade, September 16, 2015/ Independent Balkan News Agency
By Milos Mitrovic
Until Wednesday morning some 150 refugees have crossed Serbian border with Croatia, hoping to continue their trip towards Western Europe. As Hungary had almost sealed off its border with Serbia, refugees started to change their itinerary. However they were bypassing the official border crossings with Croatia trying to avoid registration in this country where most of them don't want to stay.
The objections of the most is to claim asylum in Germany. Only 15 refugees have arrived in police station in Tovarnik, border municipality in Croatia.
As nobody has returned from Croatia so far, Serbian authorities assume that Zagreb had decided to allow enter for refugees. Croatian media reported that two camps with capacity for 700 persons were ready.
It is still not clear whether refugees have completely gave up from trying to reach European Union via Hungary which has erected razor wires on the border with Serbia and deployed thousands of policemen and troops.
According to fresh draconian laws of Hungarian right-wing government, everybody who crosses the border illegally or destroys the fence is considered criminal. Budapest officials said that 130 judges on the border were ready to process the migrants.
In last 24 hours, at least 366 refugees were detained by the police.
The hundreds are still waiting near border crossings, hoping that Hungarian authorities would allow them to enter and proceed further to the West. On Tuesday some of them have started hunger strike.
Hungary's precondition for entering the country is registration and asylum claiming. However, only few were able to reach the border registration checks and process goes very slowly, Radio-television of Serbia reports. The most who were allowed to cross the border were families with small children. Only few migrants have accepted accommodation in Serbian camp near the border.