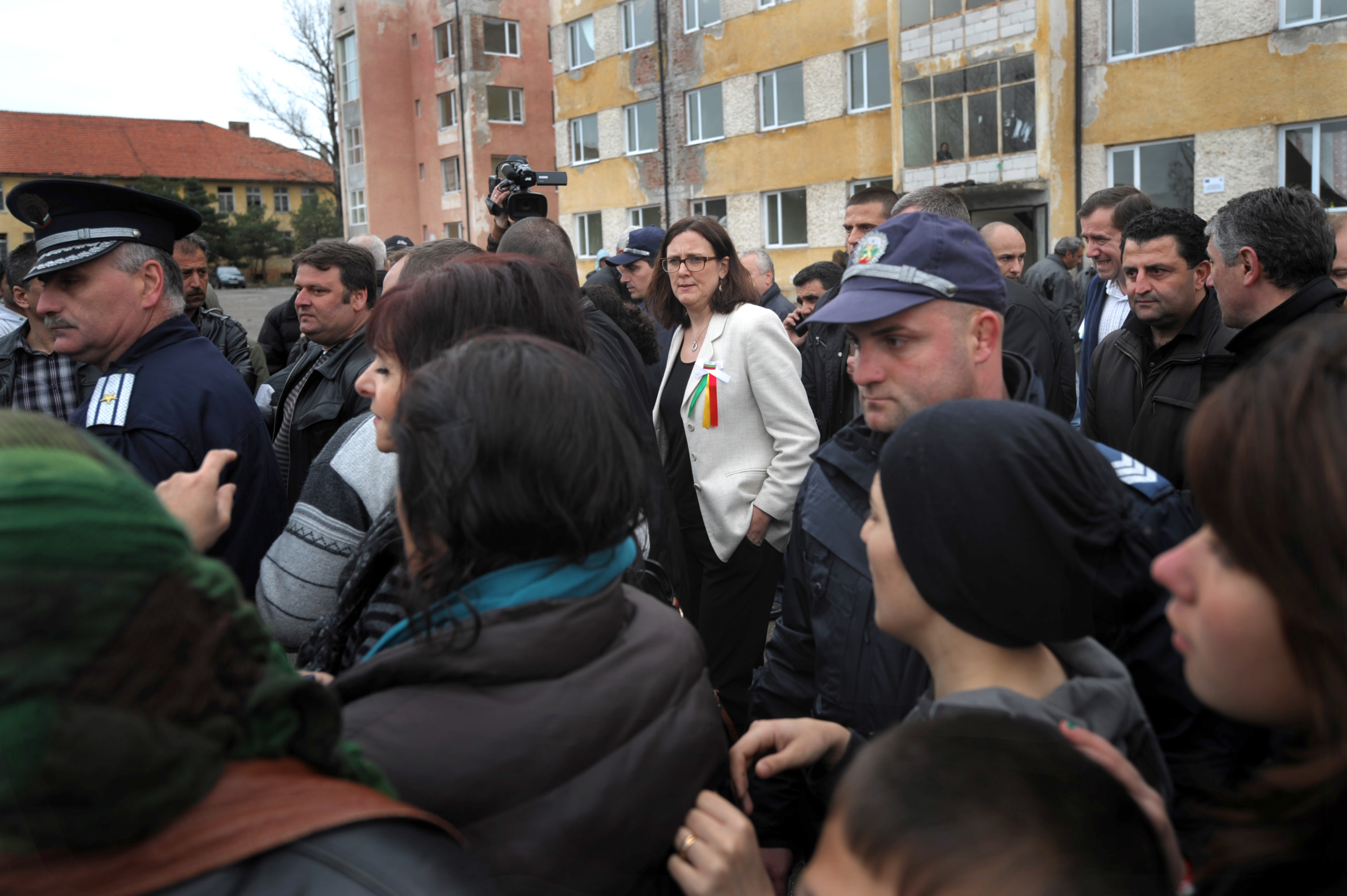 By Clive Leviev – Sawyer of The Sofia Globe
Refugees housed at the shelter in Harmanli protested during a visit by European Home Affairs Commissioner Cecilia Malmström, demanding that the granting of refugee status by Bulgaria be speeded up and that they be allowed to move to Western Europe.
Malmström, who visited the camp on the second of a two-day visit to Bulgaria to inspect conditions in which refugees are housed and examine how Bulgaria is handling refugee issues, was accompanied by Interior Minister Tsvetlin Yovchev.
More than 1300 people are housed at the centre in Harmanli, in southern Bulgaria.
Refugees at the Harmanli centre blocked a lane of the international road to Turkey because of a rumour that their stay at the camp could last for years while they awaited the granting of official refugee status.
"What I heard from them is that they all want to go somewhere else. Unfortunately, according to EU legislation this is not possible, because Bulgaria was the first country to accept the request for status," Malmström said.
She said that she came away with the impression that the refugees want to work and to learn Bulgarian. It was important to develop a plan for their integration so that they would be able to work and support Bulgarian society, local media quoted Malmström as saying.
Malmström said that the refugee situation in Bulgaria was difficult, but emphasised that the country was taking positive steps.
Bulgaria was in an unprecedented situation for which it was not prepared, she said.
The EU already had provided 15 million euro to Bulgaria to help it cope with the refugee crisis. She said that half of the funds have already been allocated and the remaining amount is to be received.
Further funds could be allocated, but only after a strategy for integration had been drafted.
Yovchev said: "They want to go to Western Europe. Many of them think that they could find work, but this is difficult because most of the people have poor education and do not have appropriate professional qualifications".