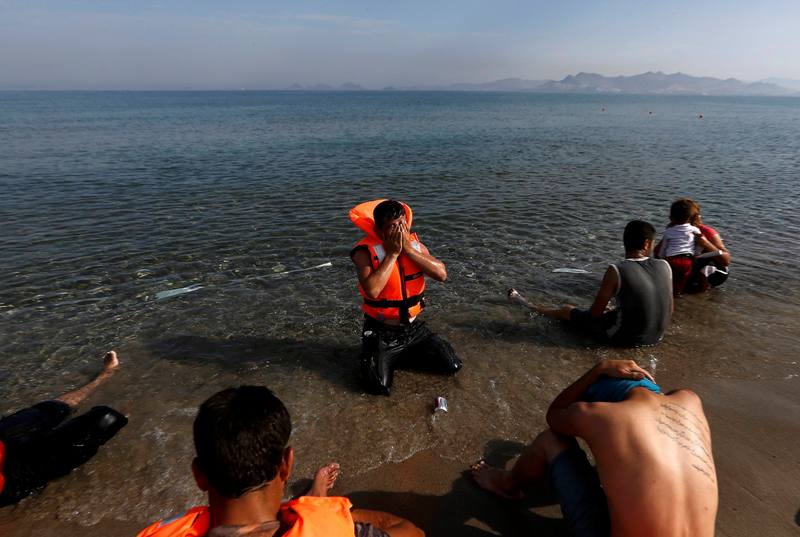 Athens, September 28, 2015/Independent Balkan News Agency
By Spiros Sideris
A new tragedy occurred on Sunday off the Turkish coast as 17 people lost their lives when the boat in which they were traveling sank while trying to get to Kos or Leros.
Among the victims are a woman and five children, all of them of Syrian origin. The bodies were recovered by the Coast Guard of Turkey from inside the cabin of the wooden boat, since, according to the Dogan news agency, the refugees were trapped and did not have time to go out on deck.
According to Anadolu news agency, aboard the boat were 37 persons in total, 20 of whom were rescued, while the length of the eight-meter long boat had left from the village Gumusluk in Bodrum peninsula.
The 20 survivors, at the time of the wreck were aboard and were wearing life jackets, while reportedly they jumped overboard and were able to reach the shore swimming. The survivors were taken to the morgue to identify the victims.