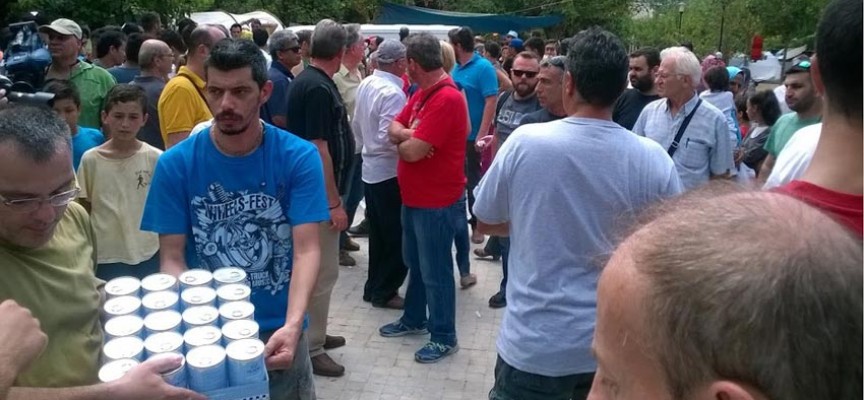 Athens, April 15, 2016/Independent Balkan News Agency
By Spiros Sideris
Gathering of essential goods for the refugees is organised for Sunday in Syntagma Square in Athens.
Minister of Finance Euclid Tsakalotos signed the decree under which opens to the Bank of Greece a "Special Refugee Relief Account" (No. 2341164213 with IBAN GR0901000230000002341164213).
In this special account can make deposits not only Greek residents but also residents abroad.
From this account will be funded programs, projects and actions to address the needs of refugees.
Responsible for the movement of the account will be the Minister of Economy, Development and Tourism Alexis Haritsis, who will act through his organs for any kind of payments, following a mandate of the Account Management Committee.
According to the decision:
– The resources of the account come from funds deposited in it by natural or legal persons who are not subsidized directly or indirectly by the state budget.
– The management of the account is assigned to a five-member Committee, which is independent from the organ of the account's movement and has as members:
a) the current Speaker of the House, as President,
b) the current President of the Committee on Institutions and Transparency,
c) a representative of the Ministry of Finance,
d) the current president of the General Confederation of Greek Workers,
e) the current president of the Commercial Industrial Chamber of Athens.
Gathering of essential goods for the refugees is organised for Sunday in Syntagma Square in Athens.
Essential goods for the refugees gathers on Sunday April 17 from 10:00 to 20:00 the Social Solidarity Network.
The goods will be forwarded directly to self-organized refugee accommodation facilities and to a warehouse for further sorting out, so as to be transferred to corresponding structures in the prefect, says the Network.
The initiative organizers are appealing to people not to come with goods not included in this list, because needs are very specific and goods other than those listed will not be accepted.
Some of the categories listed in the list are: Supplies, Food, Toiletries, School supplies and medications.