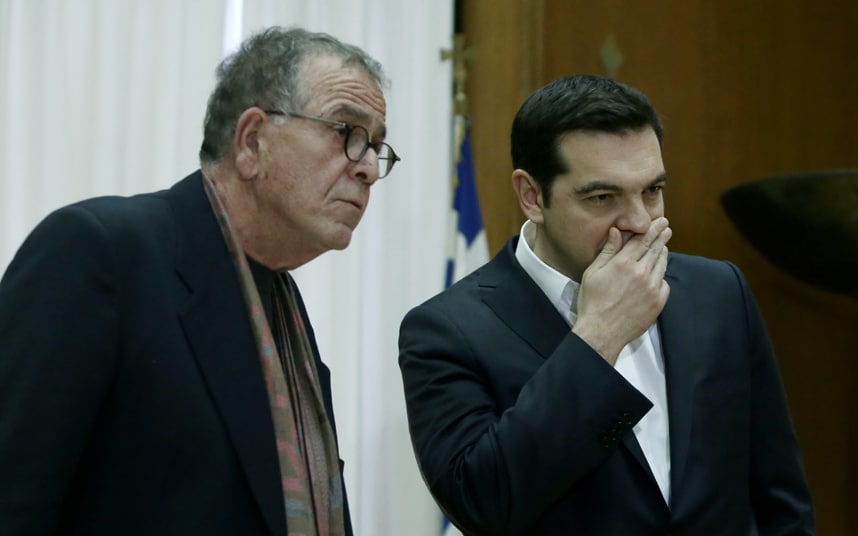 A few days after talks with the Turkish President Recep Tayyip Erdogan in Athens, where the refugee-migration crisis and the progress of the Euro-Turkish deal were on agenda, Greek Prime Minister Alexis Tsipras headed a meeting at the Maximos Mansion, on Monday, December 11.
The meeting was attended by the Minister of State for Coordinating Government Operations Alekos Flambouraris, Migration Policy minister Yannis Mouzalas, Transparency and Human Rights Law minister Stavros Kontonis. Deputy Ministers of National Defense Dimitris Vitsas and of Interior Nikos Toskas were also present.
According to IBNA sources, among the discussed topics were the talks with the Turkish President on the refugee and migration issue, as well as the old proposal that had been made by Recep Tayyip Erdogan to Alexis Tsipras in New York, in November 2016. The proposal had to do with a co-ordinated effort and the signing of a bilateral agreement for the decongestion of the Aegean islands where a great number of refugees and migrants were and are still being hosted. As IBNA had written at the time, this proposal had been made to the Greek Prime Minister so that the overloaded islands could overcome the difficulties born due to the situation, while, at the same time authorities would safeguard the existing Euro-Turkish agreement, which did not include any deal regarding the transfer of refugees and immigrants to the (Greek) mainland.
Finding legal solutions so that the largest number of refugees and migrants can be transferred to the mainland without problems was also a subjects participant officials discussed. According to information, in order to avoid a collapse of the Euro-Turkish agreement, all people who are taken to mainland Greece will stay in controlled areas/spaces until the the moment when there will be an issued decision on whether they are entitled to asylum status or not.
After that meeting, the premier, Alexis Tsipras got together with SYRIZA MPs from Lesbos, Chios, Samos and of the Dodecanese, Pallis, Michailidis, Sevastakis and Kamateros respectively. They talked about the refugee-migrant crisis but as well about the VAT issue, since as of the beginning of 2018 there will be a certain rise which will reach the same VAT levels like everywhere else in the country…/IBNA
Photo: Corbis