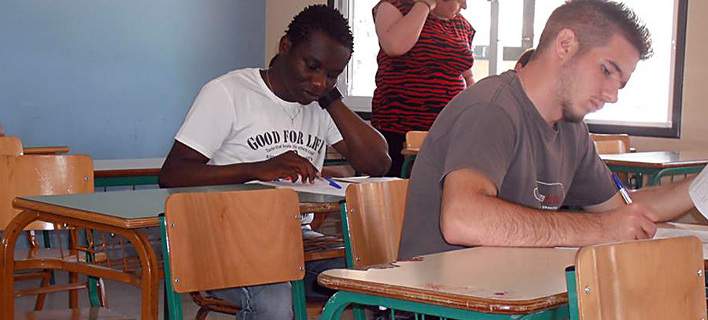 Athens, August 27, 2015/ Independent Balkan News Agency
By Spiros Sideris
Twenty- year old Julien "escaped" from Africa in November 2011, he learned fluent Greek in four years and today is first in enrollments in the Electrical Engineering of Piraeus University.
"I thank Greece for supporting me. I thank everyone here in Konitsa, who helped me to stand on my feet and move on". With these words, the 20-year old Julien, who "escaped" from Africa in November 2011 and is currently first enrollments at Electrical Engineering in Piraeus University, spoke to AMNA for his own personal struggle in the new homeland, as he characteristically calls Greece.
We met Julien in Juvenile Refugee Protection Center of Konitsa, where he has been living for the last three years. The joy of his overflowing and shares with us. "I want to dedicate this success to my parents and my siblings, who are no longer in life", he says and tries to hide the tears flowing from his eyes. When he arrived in Greece he was 16-years old. At first, he encountered great difficulties. As an "illegal migrant" he spent three months in detention centers of Evros and then wandered in the center of Athens, until in October 2012, with the prosecutor's order, he was hosted at the Center of Konitsa.
Employees of the Centre remember that Julien at the time did not speak Greek, he was always sad, pensive, and his only request was to go to school. They decided to inscribe the young refugee from Africa, to the technical school of Konitsa.
"My parents always told me that the most important thing in life is education. I kept this, "Julien says, when we ask about his will to continue in school, which he unexpectedly had to stop in his homeland, but also for the difficult Greek language, which through arduous and persistent efforts managed to learn. In the Center of Konitsa, according to Julien, since the beginning, the teacher of Greek Literature Yianna Nikou gave him Greek lesson in the afternoons.
In most conversations Julien invokes God, to who as he told us, he prays every day. On his desk he shows us the New Testament, s "talisman" by his mother, before they were separated forever, violently. The people of Konista say that many times they saw Julien uphill walk to the mountain and goes to Stomio Monastery, the hermitage of St. Paisius.
The technical school of Konitsa was for the young person a family, because, as he describes us, his classmates and teachers embraced him from the first moment. He came first in his class every year and he graduated with 19,8 (out of 20).
Last August, Julien filed an application for refugee status. "I want to feel safe and have international protection under the Geneva Convention. I want to go to become a useful and important man for society. To give, as much as I am able, to Greece that helped me", is his answer to the question of how he sees his future.
In his spare time, the young man lives with memories of the family he lost back in his homeland. Son of a politician, even though he turned the page in his life, he does not erase the memory of the struggle of his father and of his compatriots for democracy.