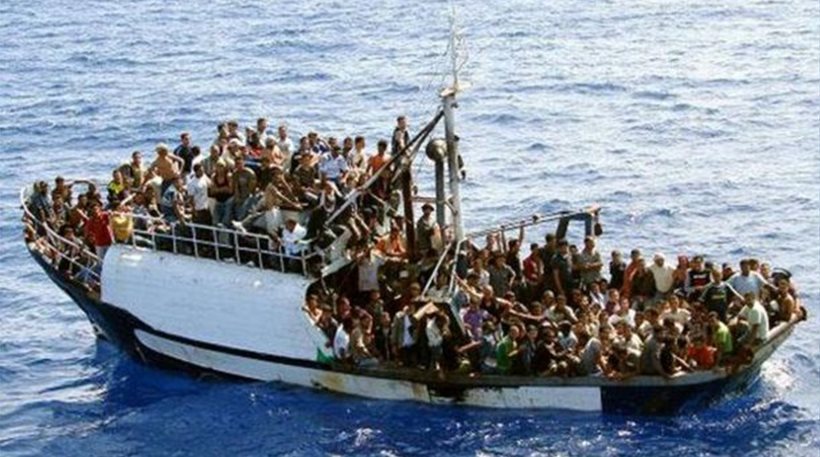 By Spiros Sideris – Athens
There has been a dramatic increase in the flow of refugees in the eastern Aegean Sea in 2014: Until the end of August 22,089 people crossed into Greece from the sea (223.22% increase compared to the same period of 2013). The situation is expected to worsen, especially in the northeastern Aegean and the Dodecanese. Only in September passed 8,000 persons.
The UN High Commission for Refugees, on Wednesday presented its proposals for the management of the flow of refugees and, in collaboration with humanitarian organizations and security forces, made ​​an assessment of the current situation.
The last two years there has been a huge shift towards the sea, due to the fence in Evros. From January to August 2014 passed only 1,133 people from Evros.
Of those who come to Greece today, 65% are Syrians. For most of them, their final destination is the countries of northern Europe and for that, despite the huge increase in arrivals, the asylum applications filed in Greece have not increased significantly.
Among the recommendations of the UNHCR, as presented by the Director of the Office of Greece Mr. C.. Tsarmpopoulos is "the safe disembarkation of refugees to other ports, not just to the ports of the country that made ​​the rescue, the distribution of asylum requests in all EU countries", the opportunity to apply for asylum in the EU from third countries hosting refugees, such as Turkey and Lebanon, so that they will not be forced to make the dangerous sea voyage, and the granting from EU countries of humanitarian visas for the reunification of families, vulnerable groups etc.