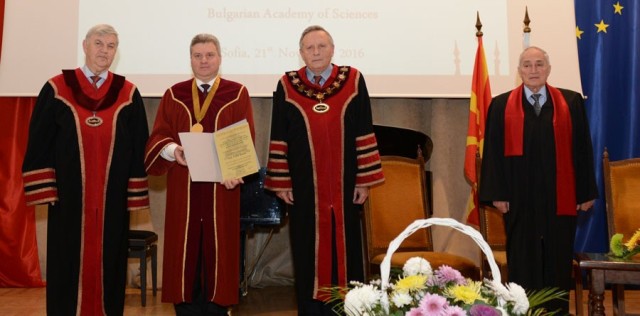 The refugee crisis is yet to start, as around 20 to 30 million potential refugees are near the borders of Europe. This was said today by the Macedonian president, George Ivanov at the Bulgarian Academy of Science in Sofia, where he delivered a long lecture dubbed "Migrations and emigrants: the challenge for the third millennia".
He also said that the number of refugees is growing, while the readiness of the European Union to accept them and integrate them is decreasing.
"The refugee crisis is straining relations between states. But the price that we are paying for this lack of cooperation is high, because the weaker cooperation between the states is, the stronger cooperation is between criminals", said Ivanov.
According to him, in the five years to come, Balkan and Europe will face two crises. "While the first challenge is to secure border controls in the refugee routes, the second challenge is to control the free movement of refugees who are in the Schengen area. If Brussels continues to apply bureaucratic measures, then the Schengen area will risk its survival", Ivanov added.  /balkaneu.com/