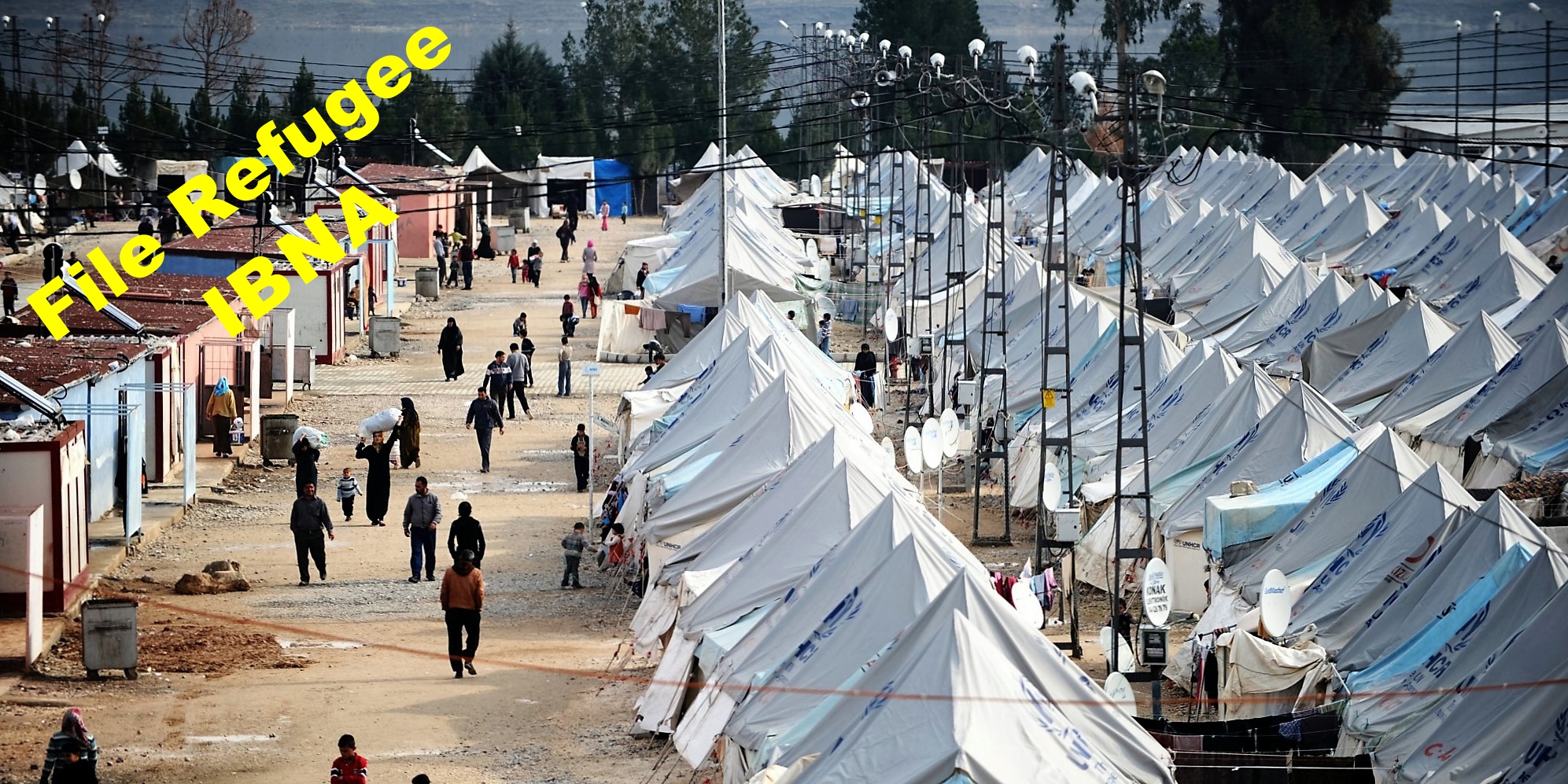 Ankara, January 5, 2016/ Independent Balkan News Agency
By Spiros Sideris
In 2015 the refugee crisis emerged as one of the most crucial humanitarian issues in Europe. The jerky movements of the European decision-makers and the lack of willingness to understand the real dimensions of the refugee issue caused insurmountable problems for countries neighboring Syria but also to refugees themselves that are treated by "civilized" European as children of a lesser God.
IBNA opens the folder of the refugee issue in an attempt to record the situation soberly on the road that lies ahead for refugees as well as the impact on societies receiving refugees and reactions of official governments.
Turkey, greatly encumbered by the refugee crisis
Tragically, and with no end in sight to Syria's war, now in its fifth year, the crisis is intensifying and the number of refugees is rising. Around 300,000 people have been killed and 12,8 million people are in urgent need of humanitarian assistance inside Syria. 50% of Syria's population is currently displaced. More than 4 million refugees from Syria (95%) are in just five countries Turkey, Lebanon, Jordan, Iraq and Egypt.
Facts & Figures
Turkey hosts 2.2 million refugees from Syria, more than any other country worldwide.
The number of Syrians in AFAD Temporary Protection Centers amount to 274,000.
There are 960,000 Syrian refugee children.
About 78,000 Syrian children are being educated by 3,220 teachers in AFAD Temporary Protection Centres.
66,000 Syrians have given birth in Turkey.
Hospitals in border provinces offer approximately 30 – 40% of their services to Syrian refugees. 293,000 Syrians, including polyclinic, birth, surgery etc., received medical care.
International Resettlement
In total 104,410 resettlement destinations have been offered globally since the start of the Syrian crisis, which equates to a mere 2.6% of the total population of Syrian refugees in Lebanon, Jordan, Iraq, Egypt and Turkey.
Although western countries constantly express sensitivity on the "open doors" and "temporary protection" policies of Turkey, which are enforced by its own will, Western societies are far from showing sincere support.
The policy of western states, which could simply be summarized as "open your borders in the east, but close those in the west so that they won't come to us", contrastingly manifests the value of what Turkey has done.
International Crisis Group noted, back in April 2013, that "Turkey's open door policy has its limits" but the Turkish government has not received this policy, recognizing that an end to it would be detrimental to civilian populations in need.
Instead of themes like "religion", "fraternity" or "neighborhood", the primary mentality behind Turkish support is "to support those who escape from tyranny".
Data for countries that have the financial capacity to accommodate some of the refugees is a tragic read:
Gulf countries including Qatar, United Arab Emirates, Saudi Arabia, Kuwait and Bahrain have offered zero resettlement destinations to Syrian refugees.
Other high income countries including Russia, Japan, Singapore and South Korea have also offered zero resettlement places.
The Europe of the peoples and culture shows no different treatment of the refugee crisis.
Germany has pledged 35,000 places for Syrian refugees through its humanitarian admission program and individual sponsorship; about 75% of the EU total.
Germany and Sweden together have received 47% Syrian asylum applications in the EU between April 2011 and July 2015.
ExcludingGermany and Sweden, the remaining 26 EU countries have pledged around 8,700 resettlement places, or around 0.2% of Syrian refugees in the main host countries.
Greece,a country stillin thewhirlpoolof the financial crisis, is treated with suspicion by its partners and the bulk of refugee flows remain trapped in the country.
Turkey believes "the sharing of the refugee burden should be fair"
In fact, the Turkish government and civil society have demonstrated nothing short of a "Herculean" effort in providing for the Syrian refugees over the last 4.5 years. The international community, for its part, needs to play a much more substantial role in helping Turkey and other neighbors of Syria in shouldering this enormous burden.
The UN High Commissioner for Refugees Antonio Guterres said" The EU has failed to deal with the humanitarian crisis faced by Syrian refugees and the world must take more responsibility because a refugee crisis exists not only in Syria, but also in Burma, Afghanistan, Sudan, Yemen and Iraq. Turkey, Lebanon and Jordan are the countries which mostly shoulder the burden of the Syrian refugees, if the international community continues to neglect refugees from these three countries, the problem will inevitably grow bigger".
Turkey provides almost all aid for Syrians from its own means. So far, Turkey received 418 million dollars of international aid, including UN aid. Therefore a comparison is a must. Turkey has already spent 8 billion dollars so far taking care of Syrian refugees in spite of the vast difference between Turkey and EU in terms of financial means. Turkey's GNP amounts to approximately 820 billion dollars, less than 5% of the EU's 18 trillion dollar economic size.