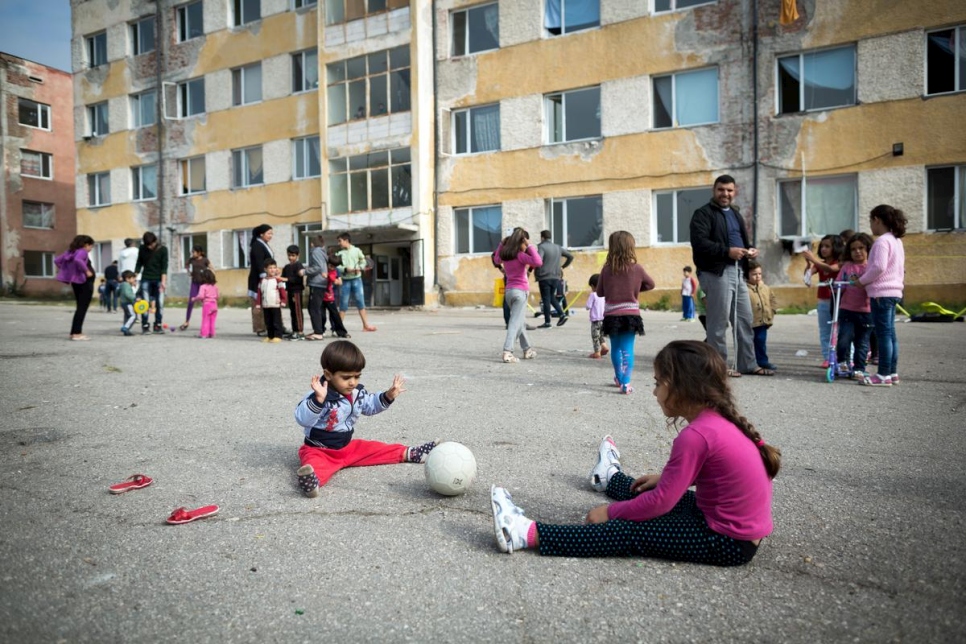 Refugee centres in Bulgaria are almost empty and there has been a significant decline in applications for protection, Bulgarian National Television said on July 21.
The figures, from the State Agency for Refugees, emerged a day after Bulgaria's National Assembly approved an all-party resolution barring the government from signing bilateral agreements on the return of refugees without the consent of Parliament.
Parliament also voted to call on the government to present a position on a common EU policy on migration, giving it until September 30 2018 to present a Bulgarian proposal for reforming the Dublin Agreement on the return of refugees.
According to Bulgarian National Television, the current situation at refugees centres is markedly different from 2015 and 2016. At the Ovcha Kupel centre, it was noticeable that even the security presence was much reduced. This was in contrast to 2016, when there were protests from people in the neighbourhood because of problems with refugees.
Of the refugees in Bulgaria, most are in Sofia and at the Harmanli centre.
State Agency for Refugees data recorded that since the beginning of 2018, incoming transfers under the Dublin Agreement added up to 69, while there were 31 transfers out of the country.
This is significantly different to 2017, when there were 417 arrivals in Bulgaria and 148 departures.
As at mid-July 2018, there are 577 people in Refugees Agency facilities, which amounts to 11 per cent of capacity.
Those seeking protection come mainly from Iraq, Syria, Afghanistan and Pakistan.
Dimitar Kirov of the State Agency for Refugees said that there was "zero pressure" at Bulgaria's borders in the past week.
Since the beginning of 2018, a total of 1439 people have sought protection. About 400 of them have been refused.
Kirov said that at the end of 2014, there had been 11 080 applications for protection.
For most of the refugees, the trip ends in the Western European countries. Despite integration programs and Bulgarian language courses, few of them remain in Bulgaria.
If refugee or humanitarian status is granted, it is their choice whether they will remain on the territory of Bulgaria or will travel to another EU member state. Others with a refusal of international protection are subject to return to their countries of origin, Kirov said.
There have been no incidents since the beginning of the year. Employees in charge of housing the foreigners consider gender, race and religion in accommodating people, to avoid clashes, the report said.
Foreigners who are granted refugee status may travel across the EU. Those who receive humanitarian status must apply for a visa to the state they want to go to. If protection is not completed within three months, foreigners have the right to access the labour market in Bulgaria./IBNA