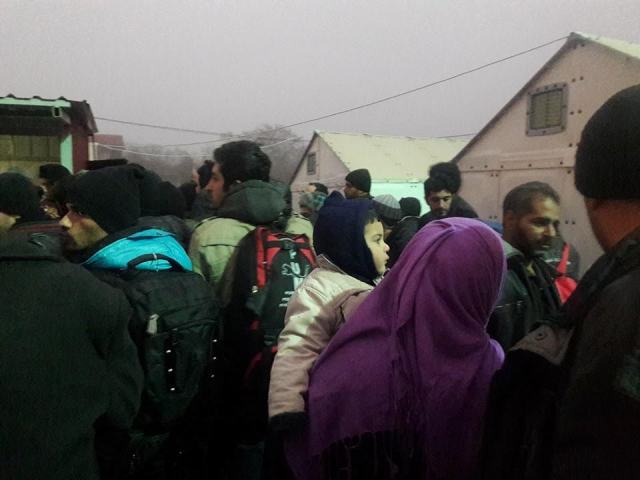 Skopje, 8 December 2015/Independent Balkan News Agency
By Naser Pajaziti
Refugee welcome centers in FYROM do not meet the necessary standards. In border crossing areas, there's a lack of special tends to accommodate refugees. The head of the Ombudsman Office, Idzet Memeti, told IBNA that these centers do not meet the necessary conditions for this winter weather.
"Conditions in these centers must improve as soon as possible and there must be coordination of activities with neighboring countries. As we can see, the cold winter will arrive before the government takes the necessary measures", Memeti declared.
A large part of refugees spend the night in the camps of Gevgelija and Tabanoc. These camps cannot welcome more than 500 people and heating is missing inside the tents. A part of the humanitarian organizations light fires and take care of the children.
Goran Stojanovskiu from the Center for the Management of Crises, a government agency, said that this problem will be solved and that heating conditions will be offered for refugees who find temporary shelter in these centers.
There are tens of humanitarian activists on the border helping refugees.
Halil S, from Kumanovo, told IBNA that along with other activists, they collect aids and during the night, they give these aids to the refugees.
"We collect aids and help the refugees. Many private businesses offer financial assistance and also clothes. In the recent days, we have also lit fires in order not to let the children spend the night in the cold. But all of this is not enough and the state must show more care", Halil S, said.
According to the latest information, 3850 refugees from Syria, Afghanistan and Iraq have entered FYROM in the past 24 hours.  Meanwhile, over 317 thousand refugees have entered the country since June 19. /ibna/