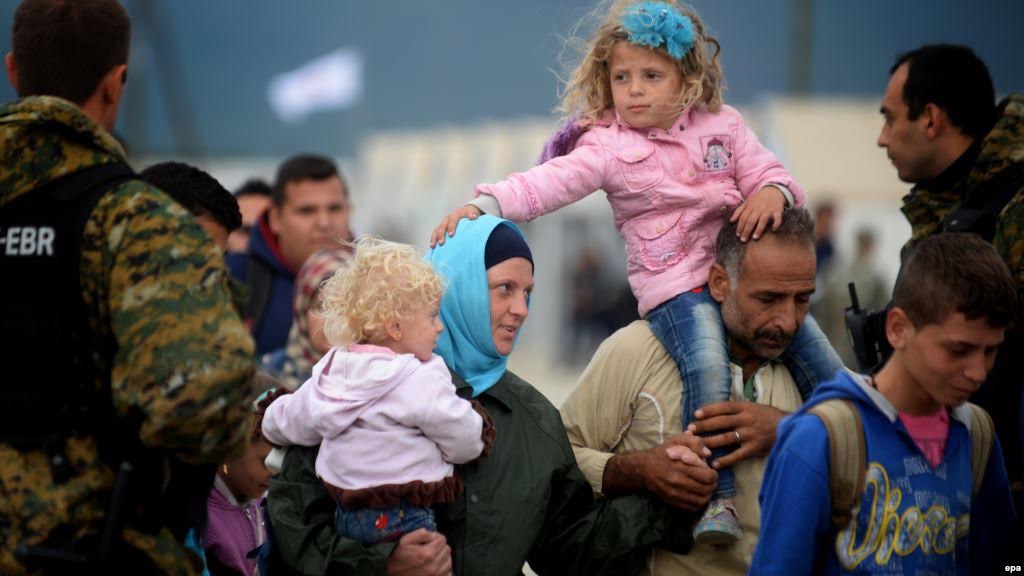 Skopje, 15 September 2015/Independent Balkan News Agency
By Naser Pajaziti
Humanitarian organizations in FYROM say that refugees from the Middle East have turned into a lucrative source of business and that now, they are also victims of state owned companies.
These reactions follow the decision of Macedonian Railway to increase the price of tickets from the southern border to the northern border with Serbia.
But besides this, refugees are also victims of many grocery shops that apply very high prices for the products that refugees buy. Refugees say that they have paid up to 10 euros for a bottle of water, while for other services or needs, they have paid higher prices.
Mersiha Smailovic from "Legis" association, told IBNA that it's a real crime to benefit from people who are victims of terror and mass displacement from their own country.
"It's outrageous how someone is trying to benefit from this situation and this also happens with state owned companies. The railway company has increased the ticket price by 300%. While a local pays 5 euros to travel from Gevgelija to Tabanoc, a refugee pays 25 euros. This is unacceptable and our country must be more humane", Smailovic says.
But, buses and taxis also benefit from refugees. Refugees have confessed that they have paid 200 to 300 euros to travel from Gevgeli to Tabanoc.
Enver Deliu, a cab driver from Skopje, told IBNA that he has offered his services to several refugees who have paid him well.
"I have taken them from Skopje to the border with Serbia and they have paid me 100 euros. I didn't ask them this much, but they gave it to me. I have seen many Syrian refugees who are rich and do not care about the payment", says the cab driver.
The head of the Center for the Management of Crises, Suzana Saliu, told media that she was informed about the increase of the travel fares for refugees.
"I have been informed on this and I have asked the railway company to tell us why tickets for refugees have gone up. We're making efforts to cope with the large number of refugees and this is why the temporary accommodation center in Gevgelija has been set up", Saliu says.
But, the railway company says that ticket prices have been increased to cover expenses and other needs, following the increase of the number of refugees traveling by train.
Based on the recent statistics of the Ministry of Interior, the number of refugees entering the country amounts to 7 thousand. This is considered to be a large number and authorities have sought urgent assistance from the European Union. /ibna/