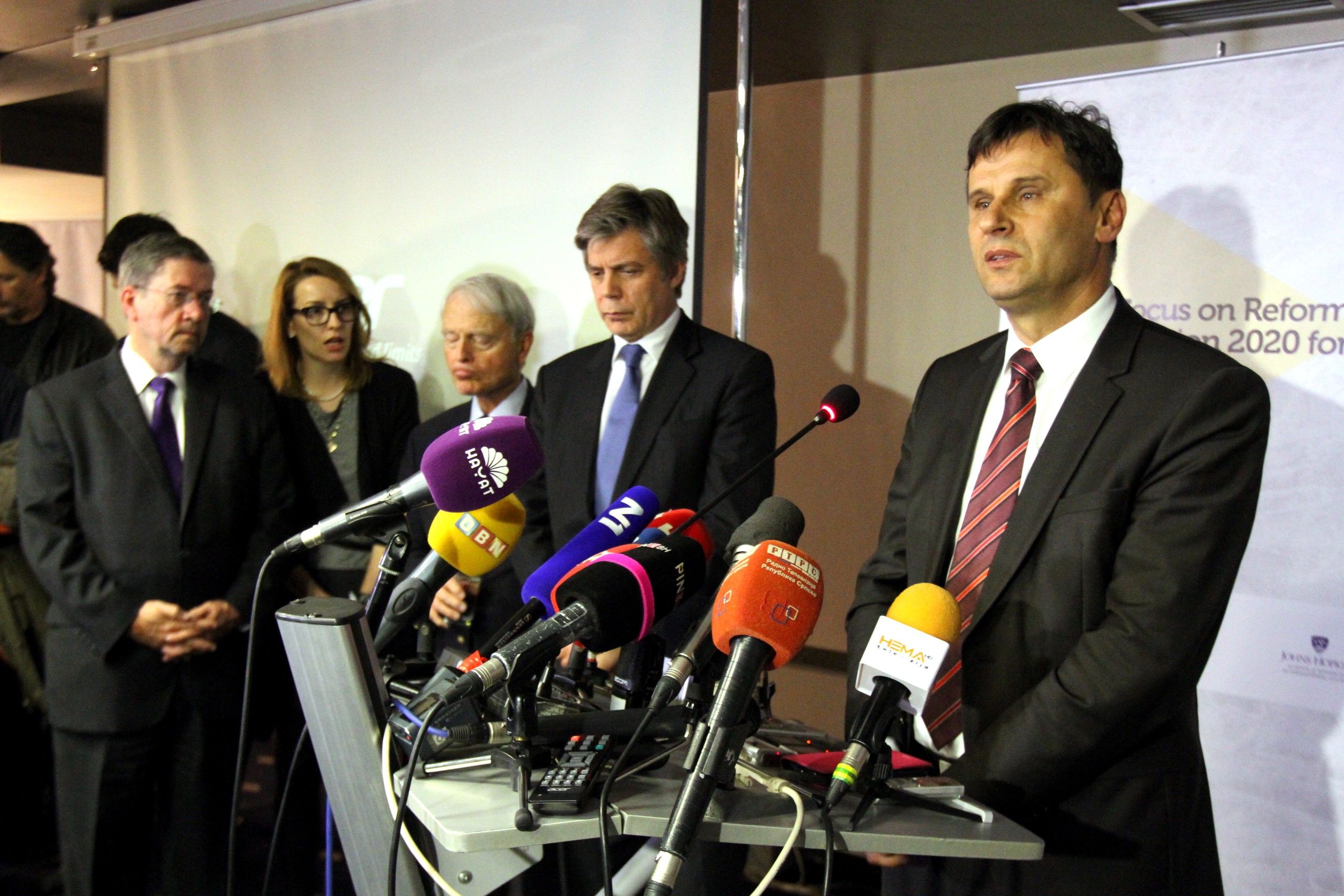 Sarajevo, May 16, 2016/Independent Balkan News Agency
By Mladen Dragojlovic
BiH Federation PM, Fadil Novalic, stated on Monday in Sarajevo that the start of reforms in BiH is irreversible but that just 28 percent of the objectives set in the Reforms Agenda has been realized.
As speaker on the panel "EU Agenda: Where we are now?" on the international conference about BiH progress on the path to EU, Novalic recalled that all political parties signed that they agree with the Reform Agenda. However, he underlined, it is impossible not to speak clearly of the percentages because BiH must perform various reforms, and some of them require a longer period for implementation, and some are harder to conduct.
"If we  reduce the Agenda to three key areas: labour law legislation, the business environment and the rule of law, we can say that first of them has been almost completed. It is also important to emphasize that we introduced the practice to perform a monthly meeting to review the progress regarding the goals for the agenda's fulfillment", Novalic said.
Head of EU Delegation and EU Special Representative in BiH Lars Gunnar Wigemark in his speech on the panel, stressed that it will be necessary to work more actively on the reform and development of strategies for BiH in order to stop irretrievable loss of money. He noted that the reforms are always difficult, and this is evidenced by reforms in the field of employment relations, when Trade Unions showed resistance. But, according to Wigemark, now it's all in the implementation of the launched reforms.
He said that very significant is the fact that the World Bank and the International Monetary Fund (IMF) will have to reach an agreement with the authorities of BiH for the first phase of reforms, which should be completed this summer, after which it is necessary to begin the second phase and to take advantage of the current moment.
Wigemark believes that, at the same time, there is a need to change the laws that will ensure a better business environment, adding that it is necessary to work in parallel on these two fields. Otherwise, he said, it is difficult to expect that somebody will invest in a country without good laws. On the conference was said that BiH must continue with reforms and that EU will recognize those efforts when, this summer, take to discuss the BiH application for membership.
The two-day conference is organized by the America-Bosnia Foundation and the Center for Transatlantic Relations (SAIS) in order to support the initiated reform processes in BiH.
Photo: FENA