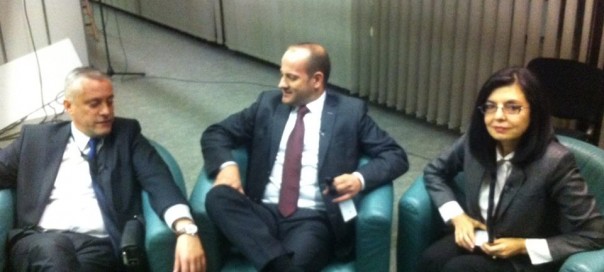 The parliamentary group of Bulgaria's centre-right minority coalition the Reformist Bloc met on November 3 to decide its proposal on possible participation in a coalition government led by Boiko Borissov's GERB, winner of the October 5 early elections.
It is expected that the Reformist Bloc will present its proposals on the cabinet to GERB on November 4, the deadline given to the bloc by GERB negotiators.
Although there was no formal meeting scheduled for November 3 between GERB and Reformist Bloc negotiators, it is understood there were unofficial contacts between the two sides.
GERB hopes to form a GERB-Reformist Bloc coalition cabinet, possibly supported in individual votes by the minority nationalist Patriotic Front coalition and Georgi Purvanov's socialist breakaway ABC.