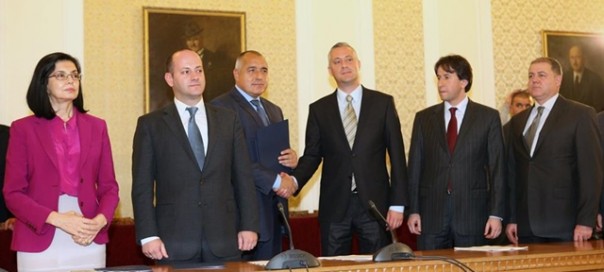 Sofia, December 15, 2015/Independent Balkan News Agency
A December 15 summit of leaders of the parties making up the centre-right Reformist Bloc decided that the bloc will remain part of Prime Minister and GERB party leader Boiko Borissov's coalition cabinet, while Radan Kanev's Democrats for a Strong Bulgaria – a bloc member party – will remain in opposition.
The meeting of Reformist Bloc leaders was held as a result of the drama within the bloc over its position in relation to the Borissov government following Hristo Ivanov's December 9 resignation as Justice Minister over the version of constitutional amendments on judicial reform approved by the National Assembly.
At the December 15 meeting, Kanev proposed that the Reformist Bloc seek a new coalition agreement with GERB that would have required asking Borissov to resign as Prime Minister and then, having as leader of the largest party received a mandate to form a government, constitute a new cabinet on the basis of a new deal with the bloc. Kanev's proposal was rejected.