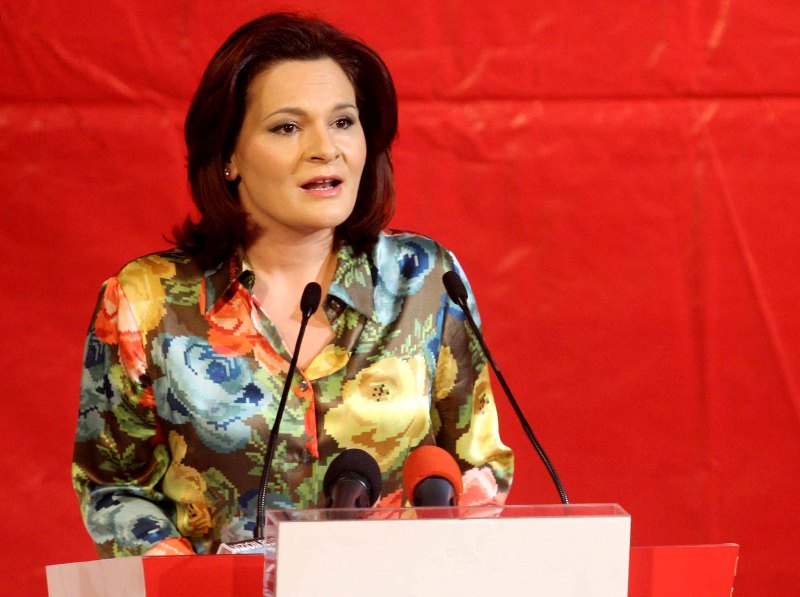 IBNA Op-ED/Changes in the law for social securities must be seen in a more positive way. They consist on the first important step toward the improvement of this system which today results with a big financial deficit
Tirana, February 14, 2014/Independent Balkan News Agency
By Monika Kryemadhi
Socialist Movement for Integration MP
I consider the start of a reform for the improvement of the law on social securities as an important step which must be congratulated by everyone. One of the objectives and challenges of the Albanian government is also the improvement of the social securities scheme in order to be more productive for participants and beneficiaries of this scheme.
This must be done in order to further guarantee benefits for this class, which has not been given the necessary attention and often neglected.
The social component, as a constitutional element, is one of the main themes of every government, because through fair and successful social policies, we knock on the door of every Albanian, by showing our care for the improvement of their life.
We cannot pretend that we will fulfill the task which we were voted for like we should do, if we neglect this class, which requires the attention and the care of each one of us. Changes in the law for social securities must be seen in a more positive way. They consist on the first important step toward the improvement of this system which today results with a big financial deficit.
Today we have a system of social securities which doesn't cover pensions.
Employment is the first and most important element not only for the life of the individual, but also for the system of social securities.
The functioning of this system relates to employment based on the principle of the solidarity of generations. This means that current pensioners are paid with the contributions paid by employed people. Thus, through this change in management, the control of this system is concentrated within one ministry, which cant lead to the undertaking of more efficient and quick policies.
This is the first step in changing the law on social securities, which must be accompanied by important reforms, in order to have a solid system in the future, a system which will not only guarantee the payments for beneficiaries, but also to increase the level of payments in the future, in order for the financial security of our citizens through their pension to be close to the financial security guaranteed by work.
Arguments for a change of the system of social securities
In order to improve the living conditions of pensioners and to guarantee the life of this system in the future, the system must be accompanied by a deep reform.
Why must there be changes in the system of social securities?
We want to support change in several current problems, which make the system unstable. Namely: If the security scheme will not be able to cover benefits through its revenues, then the level of benefits and the number of people who are covered will be low in the future.
If the level of benefits doesn't increase, then this system will never offer adequate stimulus to participate in it, due to the fact that there exists a big difference between maximum payment and maximum pension.
On the other hand, it's necessary to reduce evasion, which is really high in terms of the declaration of smaller incomes than actual ones. This evasion leads to smaller contributions. /ibna/