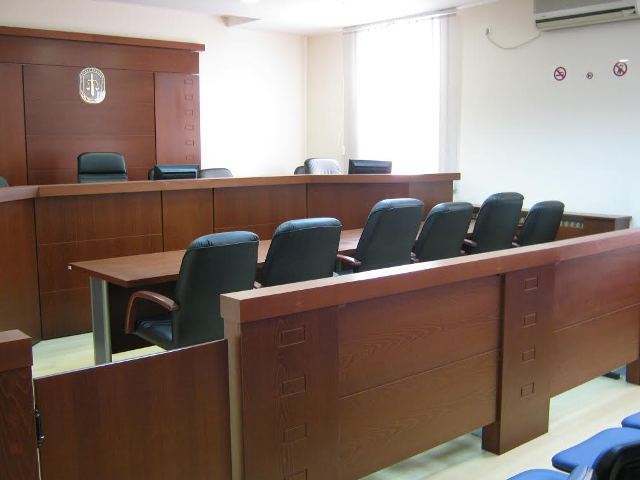 Skopje, 31 July 2015/Independent Balkan News Agency
By Naser Pajaziti
In FYR Macedonia, the judicial system continues to be a target for criticism due to political influences and pressure from the central government.
European Union progress reports and recommendations have also revealed this criticism. The political crisis in the country became deeper due to this situation in the justice system, where the wiretapping affair made public by the opposition unveiled the influence of the government on the court decisions, but also in the appointment of judges, including chief justices. The agreement and talks for the solution of the political crisis focus on the judicial system and the necessary reforms. The solution also involves the election of a special prosecutor who will deal with the investigation of crimes and corruption.
Priebe's report is a basis for the reforms
Political parties involved in the talks have received the report of the expert and envoy of the European Commission, Reinhard Priebe.
This is a document consisting of several pages and including several domains. Above all, the document includes the independence of the judicial system, the reform in the electoral process and the freedom of media and freedom of speech. Priebe's report calls for deep judicial reforms which would restore the confidence of the citizens in the justice system.
The report is also updated with the latest developments in FYROM, from the period of the publication of the wiretapping affair from the Macedonian opposition, which revealed conversations of government people involved in corruption and other violations.
NGO's demand criminal responsibility
NGOs in Skopje have drafted a report dubbed "Network 23" which states that the judicial system is under the government's control. This project includes 11 NGOs.
Besides the necessary reforms, NGOs have issued several recommendations for the country to come out of the crisis.
The head of the Helsinki Committee for Human Rights, Uranija Pirovska, told IBNA that trust must be restored in the justice institutions. According to her, this can only happen if all government people who have been involved in illicit activities are brought to justice.
"I believe that in order for the political crisis to be solved, it's not important if the government resigns or not, but what's important is to bring everyone to justice, including PM Gruevski and the ministers who appear in the registered conversations. If they benefit an amnesty, no government that will come in power will be able to make the country democratic", Pirovska declared.
The analysis of the NGOs also contains recommendations for the reforms in the judicial system, among which is the election of the new public prosecutor and the strengthening of the judicial council and the improvement of the quality of the training of judges and future prosecutors. /ibna/