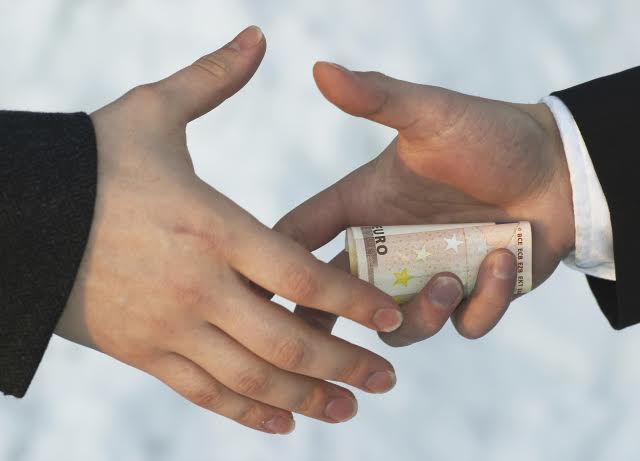 Tirana, 9 May 2016/Independent Balkan News Agency
By Edison Kurani
The anti-corruption special unit which will be created in Albania in the framework of the reform in the judiciary system, will only include officials of the past three years.
This is said in the final draft of the reform in the justice system which also includes the establishment of a special anti-corruption structure which will exclusively investigate the highest officials of the Albanian state.
According to the draft of the group of experts which consists of domestic and international experts, there will be a special prosecution and special tribunal for offenses committed by senior officials in the past three years.
Subject to this will be those who have held and/or hold offices such as the President of Republic, Prime Minister, Speaker of Parliament, MPs or 300 people in total.
Thus, a body of 10 prosecutors and 10 judges which is expected to be part of this special unit will investigate and try no more than 300 officials and former senior officials of the country.
The publication of this draft has brought to the attention of the media the fact that this unit will not investigate such cases like "January 21, 2011", "Gerdec 2008", etc. They suggests that this article was introduced after the pressure put by the Democratic Party.
The biggest opposition political force says that it has not demanded and will never demand any restrictions for the investigation of government corruption.
"The Democratic Party rejects all media speculation, driven by Edi Rama, in regards to the reform in justice, according to which, the Democratic Party is demanding immunity for its former officials", says the statement issued by the DP's press office.
"The Democratic Party is in favor of the full investigation of senior officials, former senior officials, without any restriction whatsoever", IBNA was told by minister of Justice and current democrat MP, Eduard Halimi.
He says that the DP backs "a reform in the justice system based on European principles and standards, which doesn't defend, but fights without any compromise corruption and crime, without any restriction".
On Sunday evening, PM Edi Rama has reacted on the three year restriction of the draft. He claims that "there's no article that makes exceptions, don't worry about this", clearly adding that: "This is the proof that our partners and friends do make mistakes". At the end Mr. Rama suggests that people must be "patient", assuring them that "the best will be done". /balkaneu.com/