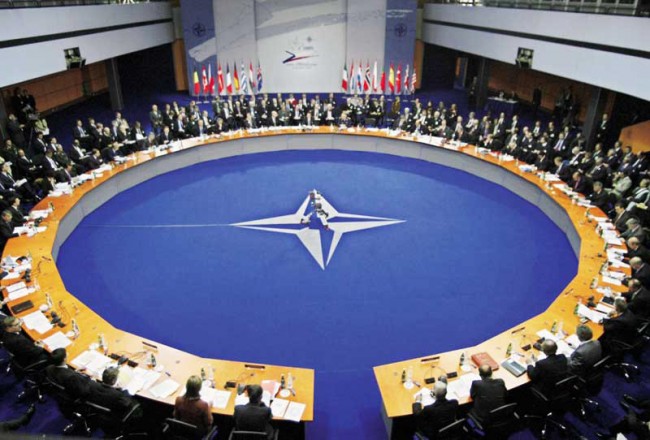 By Adnan Prekic – Podgorica
During the upcoming NATO summit in Wales, Montenegro will not be invited formembership. NATO member countries find that the reform of the Intelligence Service is not yet completed and that Montenegro has to complete the given conditions until the end ofnext year.
It is quite clear what Montenegro needs to do in order to obtain an invitation to join NATO. The list of conditions that has been given by the member countries has to be completed by the end of 2015. Slovenia acts as the contact country in the Alliance for Montenegro. Ambassador Vladimir Gasparic said for the Daily "Vijesti" that Montenegrin leaders are very familiar with the following tasks, regarding Intelligence Agency reforms. It was clearly specified by NATO leaders. Gasparic believes that the decision taken during Ministerial Council, which was held on June 25, is a positive message. It is unprecedented for a country to beinvited to join the Alliance outside the summit. That is a very big chance for Montenegro. Those who were at the meetings claim that the invitation next year is certain, given that relevant authorities complete reforms of the Intelligence Services.
The Slovenian Ambassador claims that the absence of support from the U.S. for Montenegro's membership is conditioned to addressing the strategic issues that have been accumulated. These are the issues of Afghanistan, Ukraine and Russia, and the financing of Allliance. It is difficult to state that the United States are against Montenegro's membership. I think it's more an issue of enlargement,  in general. When you put the issue of NATO enlargement on the agenda, then the question of Georgia, FYR Macedonia, Bosnia appears and things get more complicated. Montenegro is, in this case, collateral damage.
Gasparic says that Montenegro should not worry about foreign political circumstances, and solve the conditions it has obtained from the association, beginning withintelligence services reforms. Gasparic did not want to comment whether it is an issue of personnel, organization, or operating modes. You have enough time to settle it, and if I understand your officials correctly, this should not be a problem.