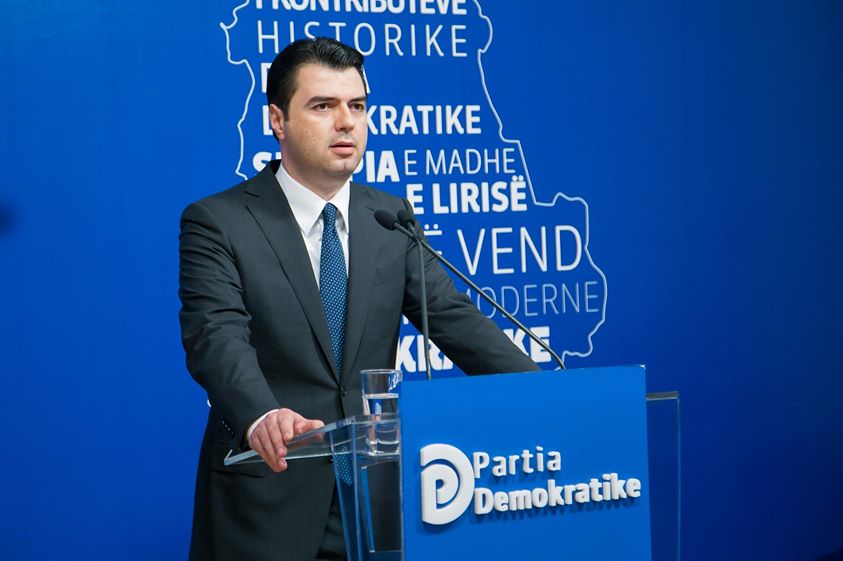 Skrapar, August 7, 2014/Independent Balkan News Agency
Leader of the Democratic Party is finalizing the electoral campaign within the party with the  assemblies of Skrapar and Kolonja.
During these meetings, Basha talked about the situation that the country is going through. The democrat leader said that insecurity has increased, economic situation is more aggravated than ever before, taxes are high, there's a lack of investments, jobs are closing and in these 300 days, people in need have not received even a penny from the state.
He said that besides their wealth, the government has also restricted reduced their liberties.
"The situation is more outrageous than ever. They have not only attacked the wealth of Albanian people. Now they're also  attacking their liberties", said Basha, referring to the reaction of the Minister of Technology and Innovation in relation to the registration of IMEI numbers.
Basha also commented on the government decision for higher education, for which he said that it has caused confusion and insecurity for every citizen, student or parent, saying that this was decided to serve the best interest of monopolies.
"Let us stop on the so called reform in education, which is nothing else but something to serve the best interests of monopolies, to install gigantic corruption schemes in one of the most vital sectors of life for the present and the future of Albanians", said Basha during his meeting in Skrapar. /ibna/