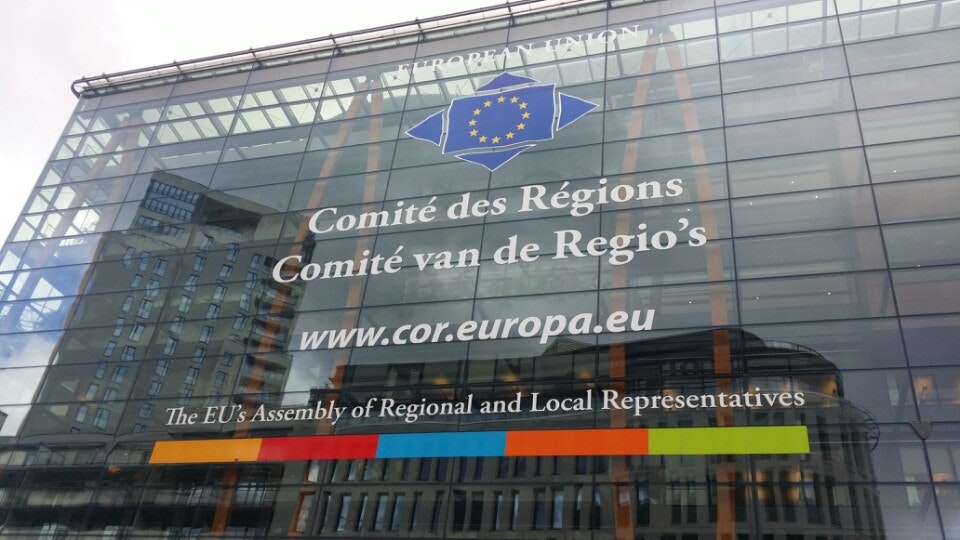 Do you wish to participate in the dialogue for the future of Europe?
Now we all can by simply answering to seven easy questions.
In the framework of the campaign "Reflecting on Europe," launched by the European Committee of the Regions in March 2016, 123 local debates have already taken place (as of 26 February 2018), with the participation of 140 CoR Members. Such debates have taken places in 107 cities in 21 Member States of the European Union.
Between now (26 February 2018) and the European Parliament elections in May 2019, about 100 more local events are expected to take place, involving, in total, 300 local debates, in 27 European countries, involving more than 200 CoR members and 40.000 citizens.
Click onto the webpage of the European Committee of the Regions, www.cor.europa.eu/debate.go, choose your language and have your say on Europe.
The European Committee of the Regions is looking forward to the participation of all European citizens in order to present the research's results to the European bodies, asking for their intervention and solutions.
The president of the committee, Karl-Heinz Lambertz (PES) said from Athens which he visited recently: "The European Committee of the Regions (CoR) represents the local authorities in the EU. That is hundreds of thousands of local communities and the 300 prefectures of Europe. The men and women of the local authorities are closer to citizens than anyone else. If Europe wants to succeed, to have an important role and express the hope of the citizens, it must make all issues concerning the Europeans be heard across Europe."
Greeks are mainly concerned about unemployment, migration and the lack of solidarity among the European countries.
There are only 3 countries currently not covered by the campaign: Denmark, Slovenia and Luxembourg…/IBNA