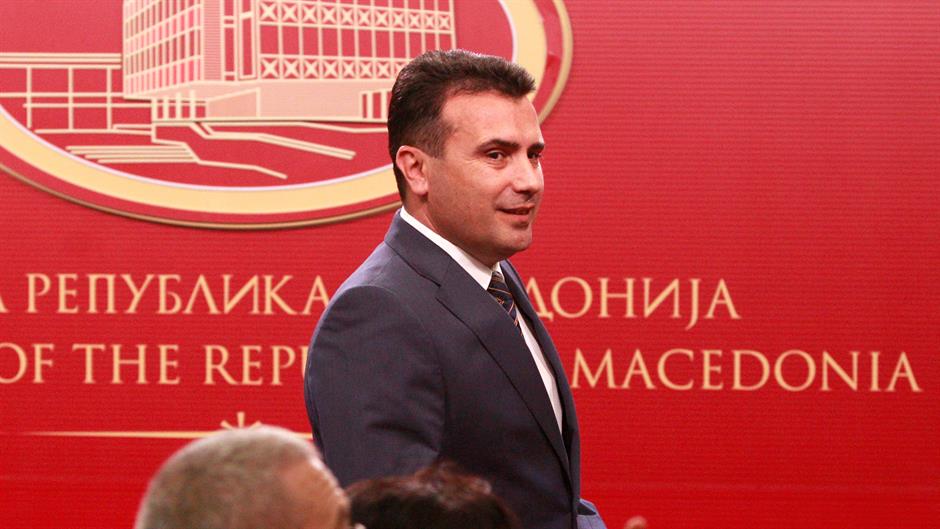 The process for the referendum in fYROMacedonia on the name issue begin next week. The premier of the country, Zoran Zaev also invited the opposition to be part of it so that both sides can jointly decide on the question they will pose to citizens at the referendum. Based on all evidence so far, Zoran Zaev's government want to ask citizens a question which apart from the future name of the country will be also linked to fYROMacedonia's European and Euro-Atlantic course. According to sources, the government was to pose a question that more or less will be like this: "Are you in favour of the name agreement so that the country could as well join NATO and the EU or against it?". The leadership finds such a question 'luring' enough, so that most people vote in favour of the deal.
However, the main opposition, the VMRO-DPMNE of Hristijan Mickoski, which is already against the deal, goes far beyond the expected opposition line and accuses Zaev of "selling out the national interests" of the country. Simultaneously, he opting for a simple referendum question (such as: "are you for or against the deal") without linking it with the country's accession into NATO and the EU.
Moreover, Hristijan Mickoski's party is not clearly saying if it will call on its supporters to participate in the referendum. In case he does not, the situation will be further perplexed since, according to state laws, a referendum is considered valid when over 50% of the voters participate in it.
Given that the country has nearly 2.1 million people with more than 300 000 of whom having migrated abroad in the past years, the actual number of voters is 1.8 millions. So, practically speaking it is possible for the referendum to fail due to lack of the necessary percentage of voters, more so if the opposition boycotts it.
For now, Zoran Zaev appears certain that the number of people who will vote in the referendum, which is about to take place at the end of September or beginning of October, will be over 50% with most of them going in favour of the agreement.
It is expected that the government will announce this referendum on the deal with Greece, sometime by the end of July. fYROMacedonian referenda are announced by the Parliament, following a decision (in their favour) by the majority of the MPs. Zaev's government enjoys a parliamentary majority, thus there will be no problem whatsoever with making a decision on holding the referendum. …. / IBNA