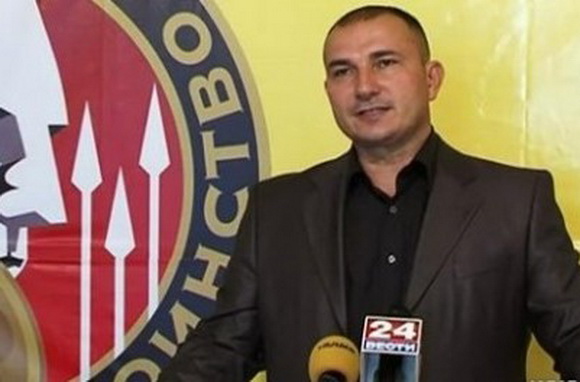 Skopje, May 14, 2013
State Electoral Commission in FYRO Macedonia has approved today a request for referendum made by an ultra-national party known as "Dignity". Based on today's decision, this party is entitled to gather 100 signatures to start the holding of a referendum called "Dignity for Macedonia", according to which members of the former National Liberation Army are forbidden to hold public offices in FYROM. This decision came after the appointment of Talat Xhaferi, former commander of NLA as Minister of Defense, thus sparking reactions and protests in FYROM.
The referendum also contains another request to reexamine the law on territorial organization or the issue of the communes of Strugë and Kërçovë, which are now dominated by Albanians and the request to review the amnesty for the former members of NLA.
The leader of "Dignity", Stojançe Angelov said that in the next two days 100 signatures will be gathered after which the incentive will be submitted to parliament. "The speaker of parliament is obliged to reply as to the validity of our request within three days. If he believes that our incentive is invalid, then he must introduce it in the next parliamentary session, but no later than 15 days. If our incentive is valid, the law for referendums states that the head of the government notifies the State Election Commission about the signatures which have been gathered. This way, we hope that there will not be obstacles by the Prime Minister, because this deadline has not been sanctioned in the law for referendums", said Angelov.
The vice chairman of the State Election Commission said today that the incentive of "Dignity" is invalid, because the 4 issues of this incentive are against the law for referendums. Albanian political parties have contested this incentive, because according to them, it may damage the inter-ethnic process of integration and the stability in the country. /ibna/