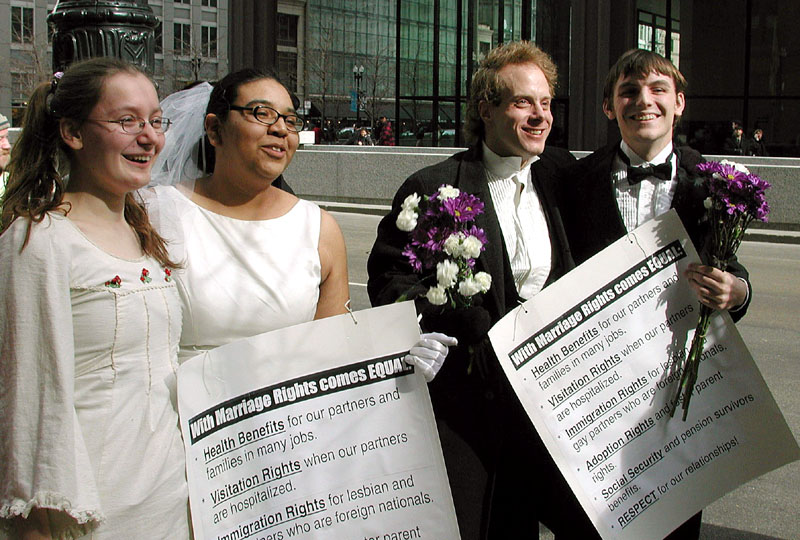 By Natasa Radic – Zagreb
"Are you in favor that the Croatian Constitution has the clear definition according to which marriage is a lifelong union between the man and the woman" – in all likelihood, will be the next referendum question that the Croatian citizens will decide upon. The initiative was recently launched by the so called Civic Initiative "On behalf of the family". By the liberal part of  the Croatian society this initiative seems to be utterly absurd because it has been launched in the moment when there are 400,000 unemployed citizens in the country and more than a million that live under the poverty level. In addition, the State Election Commission issued a decision that activists of the initiative must collect signatures on the day of election silence, 18 May, and on the day of local elections – 19th May, but have to be "appropriately distanced" of polling stations, and the collection of signatures should not engage with the candidates for local government.
Because of this initiative another NGO immediately reacted, the one called "Voice of Reason – Movement for secular Croatia," which concluded that the definition of marriage being the exclusively a union between a man and a woman was extremely unconstitutional and discriminatory and denies the essence of the Constitution, human and civil rights. "Platform 112" – an association of civil society organizations also published their statement. They pointed out that behind all the political groups that are requiring the referendum there are  members of the clergy.
-We are particularly concerned about what is happening with this initiative during the election campaign for the local elections. We regret that one civil democratic instrument (collecting signatures for a referendum) is used at the service of political ideology  – announced the Platform 112 that believes that "the main message of initiatives is aimed to spread homophobia and violate the constitution guaranteed human rights.
Over the weekend there was a  two-day conference in Zagreb titled "LGBT issues and the media: ethics specific question of responsibility." The meeting was financed by the European Union through the European Instrument for Democracy and Human Rights (EIDHR) in the framework of the project "A different society is possible – United for LGBT Equality" with the financial support of the National Foundation for Civil Society Development and with the assistance of the Embassy of the United Kingdom and the Agency for Electronic Media.
-It is incomprehensible that in times of recession and the crisis, the Catholic Church over his supporters is interfering in the private lives of individuals. France is finally legalizing the same-sex marriage, and more and more countries in the world are following these footsteps. If indeed there is a statutory ban on same-sex marriage, Croatia will be classified in the top of the world charts of homophobic countries that violate basic human rights – says Melita D., a member of the Zagreb LGBT community.