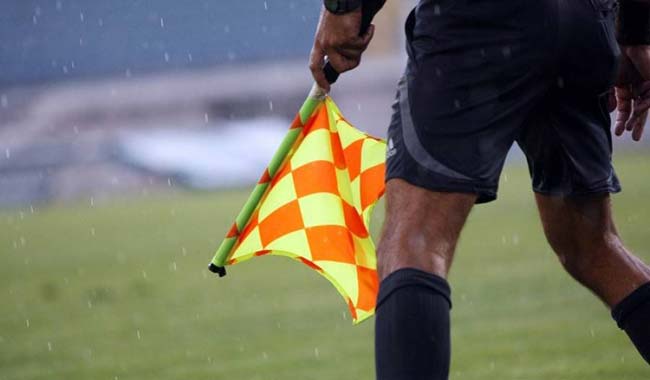 Nicosia, January 8, 2015/ Independent Balkan News Agency
By Kyriacos Kyriacou
Police have arrested Wednesday night two people concerning match fixing accusations made in December by Cypriot international football referee Marios Panayi.
Arrest warrants were issued against referees' association president Michalis Argyrou and referee Michalis Spyrou. According to Panayi's allegations, they tried to influence referees in the past.
The first arrest warrant conserving the Cyprus football scandal was issued in December 2014 in Limassol, against 40-year-old Panayiotis Panayiotou, an official of Aris football club.
Former chairman of the same team, Kyriacos Hadjikyriacou reported that he received threats from Panayiotou after his voluntary testimony to the police last Saturday, concerning Aris' relegation in 2012.
Panayiotou was arrested, questioned and released until further notice.
Recently, the police raided on the headquarters of the Cyprus Football Association, confiscating 27 computers, an external hard drive and a number of documents.
Justice and Public Order Minister Ionas Nicolaou said all allegations about match fixing and football league manipulation will be thoroughly investigated.
Cyprus international referee Marios Panayi claimed in a packed press conference in December that he has evidence of extensive match fixing and corruption in Cypriot professional football.
He exposed names and accused the Cyprus Football Association (CFA) deputy chairman Giorgos Koumas to be pulling the strings.
Panayi gave to police recorded conversations, documents and other evidence exposing other officials within the CFA and football chairmen.
He also claimed that CFA chairman, Kostakis Koutsokoumnis is just a straw-man who contacts referee before matches. The referee accused the head of the Cyprus Refereeing Committee, Hans Reijgwart, for  following orders and blamed him for sidelining him because he knows to much and wasn't willing to do their bidding.
All involved by Panayi deny allegations which are investigated by police.