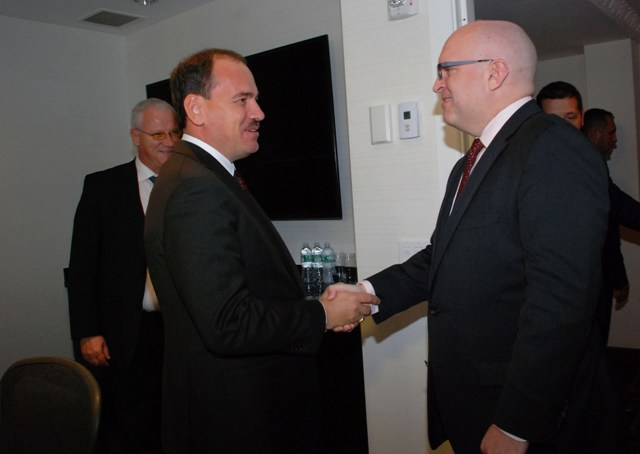 USA, September 26, 2013
President of Republic, Bujar Nishani had a meeting today with the US Department of State senior official, Philip T. Reeker.
The meeting between them was focused on the situation in Albania and the continuation of reforms for the consolidation of democracy and the rule of law, aiming toward European integration.
President Nishani guaranteed his interlocutor that Albania will preserve its vision for the reforms and the process of integration, regional policies and cooperation with the USA.
On his part, Reeker congratulated President Nishani on the free and honest electoral process in Albania and expressed his support for the continuation of reforms, process of European integration, consolidation of democracy, the rule of law and the preservation of constitutional institutions. /ibna/