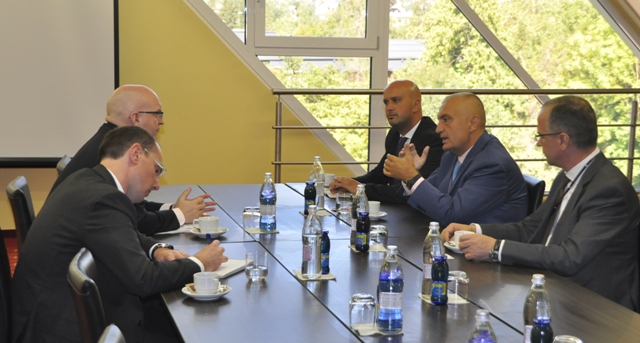 Lubjana, September 3, 2013
The chairman of the Socialist Movement for Integration, Ilir Meta has participated in the Strategic Forum of Bled which is being held from September 1 to September 3 in Slovenia. During the proceedings of this forum, Ilir Meta had a bilateral meeting with vice assistant of the US Secretary of State, Philip Reeker.
At the focus of the meeting were the latest political developments in Albania after the June 23 elections, the constructive role of Albania in the region and the challenges that the new government must overcome to offer a new impulse to the EU integration process of the country.
Through Reeker, Meta expressed his gratitude for the US government, which has been decisive with its assistance not only in the most difficult moments for Albania and Albanians, but also for the consolidation of democracy in the country.
Meta also added that the June 23 elections fulfilled the standards and brought the much anticipated change from the Albanian citizens, while adding that the role of USA was very vital for the full transparency of the elections.
On his part, Reeker stressed the fact that Albania successfully pasted the test of holding free and honest elections, as an important premise to further advance toward structural, institutional and economic reforms needed by the country to achieve sustainable development toward its EU integration path.
Reeker assured Meta that the USA will continue to support Albania not only in the strategic plan, but also in boosting up economic and commercial relations with the USA.
On his part, Meta stressed that Albania remains determined in the strategic partnership with the USA, while saying that Albania will continue to support every decision of the USA and its allies in relation to the situation in Syria. /ibna/