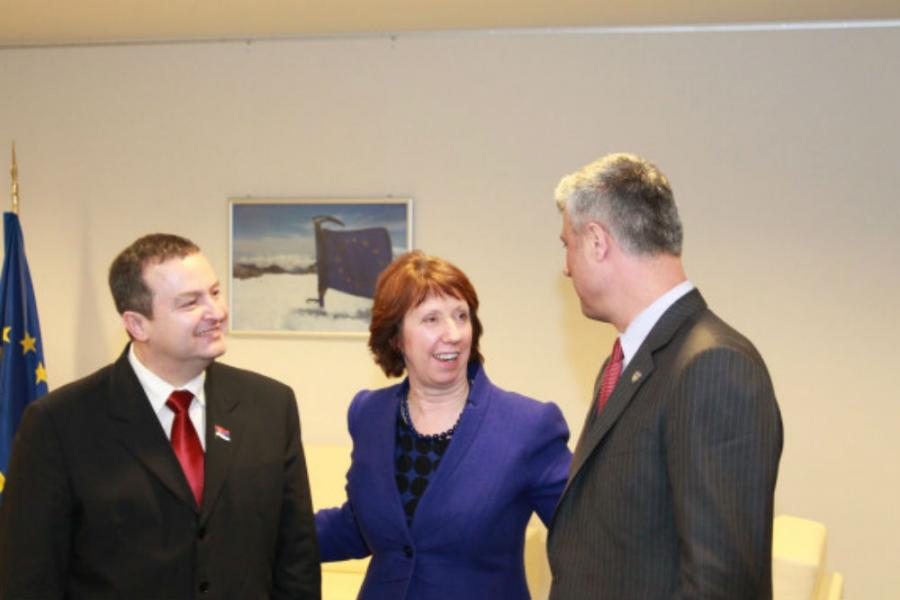 Brussels, April 2, 2013
Kosovo Prime Minister Hashim Thaçi met on Tuesday in Brussels with U.S. Deputy Assistant Secretary of State Philip Reeker. The meeting was held before Prime Minister Hashim Thaçi's meeting with Serb PM Ivica Dacic.
During the meeting Thaçi dhe Reeker discussed their expectations from the Kosovo-Serbia dialogue process.
Thaçi assured Reeker that Kosovo's government is committeed to good neighborly relations and Euro-Atlantic integration processes.
Mr. Thaçi stated that an eventual agreement with Serb PM  Ivica Dacic will open the way to the normalization of relations between the two countries.
Reeker on the other hand expressed the U.S.'S  commitment to support dialogue and a fair solution of the outstanding issues between the two countries.
Reeker stressed the U.S. Supports Kosovo's territorial integrity, adding that dialogue will drive Kosovo toward European integration and good neighborly relations. /ibna/